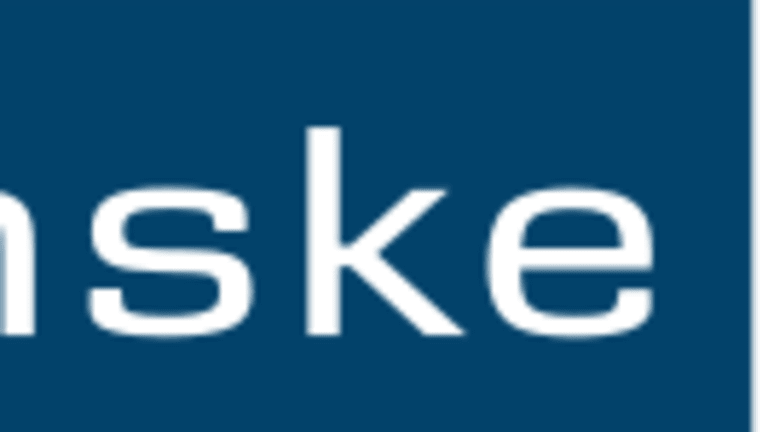 Danske Bank May Have No Business Aside From Responding To Subpoenas, But It's A Better Place To Work Than Commerzbank
Just ask its outgoing CFO.
Excepting the blindingly obvious, is there a worse job in all of European banking right now than chief financial officer of Danske Bank? There's the money laundering thing, and the fallout from the money laundering thing, and the probable fines for money laundering thing, and all of the money-laundering subpoenas in a bewildering array of foreign languages, and ties to the aforementioned blindingly obviously worse bank, and worst of all for a potential CFO, all of the goddamned money he's going to have to spend to try to stop all of that lucrative money laundering in the future.
Rising costs from investments in anti-money-laundering controls have weighed on Danske's quarterly costs. The bank's operating costs during the first six months of 2019 rose 12% from a year earlier, to 12.8 billion Danish kroner ($1.9 billion), due in part to hiring additional compliance staff.
And yet, apparently, there is a non-Deutsche Bank that's a worse place than Danske to be a CFO, and you don't have to look terribly far from Deutsche Bank to find it.
The Copenhagen-based bank, the country's biggest, said Stephan Engels would become its finance chief in April 2020. Mr. Engels currently holds the CFO role at Commerzbank AG, Germany's second-largest bank.
That's right, Commerzbank: The other deeply troubled German bank. You know, the one you only think about when its hilariously disintegrating neighbor essentially chooses death over merging with it. And certainly a place that gave Engels plenty of experience mopping up the kind of messes he'll be dealing with at Danske.
"I received an offer that allows me to take on an exciting international challenge," Mr. Engels said Thursday in an internal memo to Commerzbank employees. "It was not a conscious decision to leave the bank because of one reason or another, but rather a personal decision to pursue an opportunity that has arisen elsewhere."
An elsewhere that, oh by the way, happens not to be in Frankfurt.
Danske Bank Lures Commerzbank CEFO to Deal With Higher Costs, Regulatory Probes [WSJ]