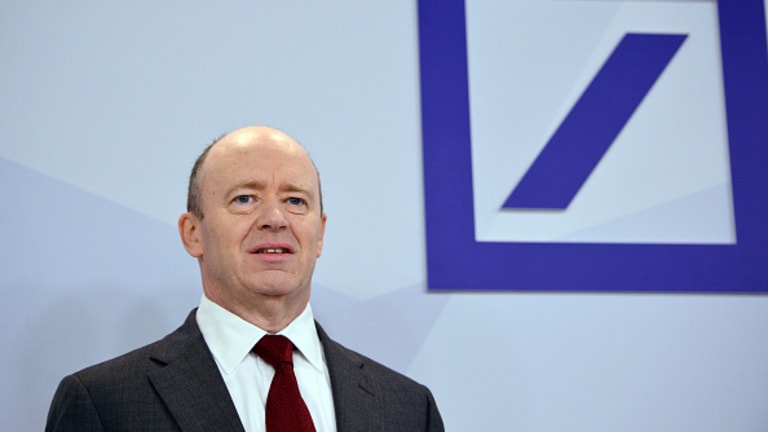 Famed Turnaround Artist To Lead Man Group Back To Glory
Man Group's Deutsche Bank cosplay may have gone a bit too far.
Last year, Deutsche Bank Chairman Paul Achleitner decided that his dying firm needed a new CEO. Its then-current CEO disagreed, pledging the next day to remain at the helm for at least two more years, assuming Deutsche Bank still had two years left. While that is still an open question, whether John Cryan had two years left at Deutsche Bank is not: He got canned a couple of weeks later.
The Man Group is not in precisely the same dire straits as Deutsche Bank. Sure, things could be going better, but you could say that about a lot of hedge funds, or indeed the hedge fund industry in general, and unlike at any point during Cryan's Deutsche Bank tenure (or since), there are reasons for some optimism. Not matter: Man CEO Luke Ellis was so impressed by Deutsche Bank's reshuffling of the deck chairs that he thought he'd like to try it himself, but in reverse. So out goes Chairman Lord Livingston, despite having three years left in his term, and in comes, well, wouldn't you know?
UK-listed investment company Man Group has appointed John Cryan, the former chief executive of Deutsche Bank, as its next chair.

Cryan, who left Deutsche in April 2018 after more than three years trying to reverse the fortunes of the struggling German lender, will take up the role in January 2020….

"My time on the board has already shown me that the company is well positioned to capitalise on its first-class technology and investment expertise, cementing its position as one of the world's leading active investment managers."