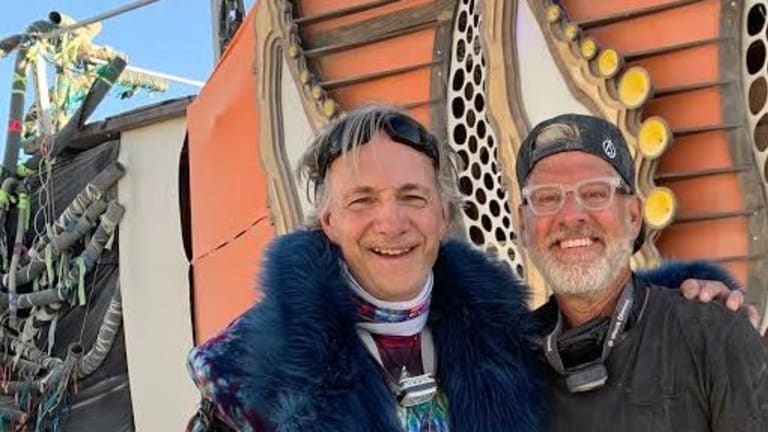 Local Beatles Fan Attends Burning Man, Is Unimpressed By The Music
Ray Dalio's got some radical truth for all of you Silicon Valley desert-goers: Your tunes stink.
Ray Dalio's been a lot of places in his seven decades. Jackson Heights and Manhasset. The Copacabana, presumably, when his dad was playing there. College (at C.W. Post). Harvard Business School (as a student) and the Stanford Graduate School of Business (as svengali). Greenwich and Westport and a magical forest in Stamford (in his mind). The Jefferson Hotel in Washington, D.C., with Chuck Schumer, Jay Powell and some friends. China. Vancouver (for a TED talk). CNBC like, every other day. But this past weekend, he went a place he'd surely never gone before: the northern Nevada desert for a festival dedicated to fighting "commercial sponsorships, transactions or advertising," "exploitation," and the "substitution of consumption for participatory experience."
A predictable conclusion from a 70-year-old who credits George Harrison for introducing him to meditation. And every bit as predictable? People whining about it and declaring Burning Man dead, in spite of Dalio's fantastic disguise.
"Wall Street guys at burning man !?!?! WOW, I know people have spelled the end of BM many times but this has got to be the actual end," one Twitter user commented. "Burning Man has officially jumped the shark," another tweeted.
Yea, I mean, when have the hyper-rich and powerful ever intruded upon the warm, glowing sands of the sacred precinct of Black Rock City ever before? Unprecedented. And worst of all, he liked it, which means it's totally lame and dead now. Ray Dalio, you should be ashamed of yourself for destroying the last beautiful haven for radical self-expression (again, have you seen the asset) left on this sad, anodyne, Ayn Randian hellscape we call earth.
See Ray Dalio at Burning Man: 'What a great vide and what amazing creativity' [CNBC]