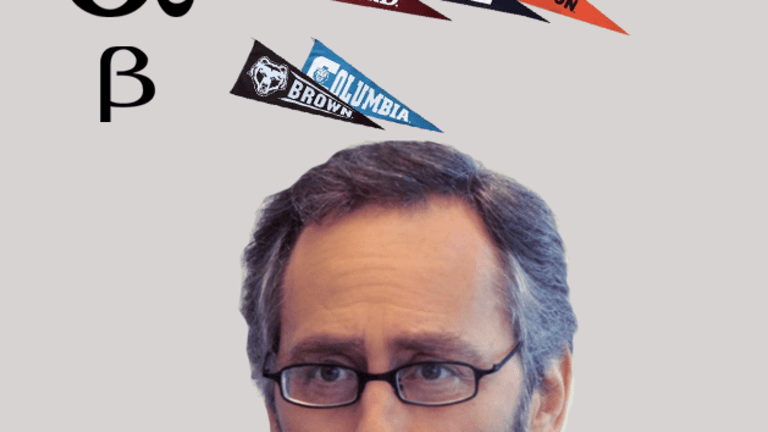 David Shaw Made A Beautiful Hedge Trade On His Kids' Academic Futures
Throwing $1 million every year for a decade at Harvard, Stanford, Yale and Princeton, but giving only half that to Brown and Columbia? That's just solid asset management.
Thanks to a rather delicious piece of reporting from New York Magazine and ProPublica, we have a new and rare glimpse into the personal life of hedge fund wannabe hermit, David Shaw.
The ur-quant founder of D.E. Shaw & Co. hates nothing more than seeing his name in the media, so this feature-length piece on his apparently monomaniacal approach to raising his children and investing in their futures is the kind of thing that will almost certainly send him into private paroxysms of rage. And it won't help that the reporting was helped along by people inside DESCO, a reality that was unheard of just 15 months ago but is increasingly commonplace since the firm got into a public squabble with former macro trading exec Daniel Michalow [ed note: much more on that tomorrow, so watch this space].
Throughout the piece, we are treated to many tasty facts and anecdotes [the Shaw household being staffed by Ivy League-educated servants doing absurdly detailed menial labor, Shaw's young son writing a children's book with help from literally Jules Feiffer, and the handbook of hand signals that was written for DESCO employees to communicate with their dear leader in lieu of speaking to him, thus wasting his time, during the rare moments they laid eyes upon him] but the one we can't stop thinking about was this one:
Even though their children were by all accounts excellent students, the Shaws pursued a remarkably elaborate and expensive pattern of philanthropy to seven of the most renowned universities in the country.

Starting in 2011, when the oldest of their three children was about two years away from applying to college, the Shaw Family Endowment Fund donated $1 million annually to Harvard, Yale, Princeton, and Stanford and at least $500,000 each to Columbia and Brown. The pattern persisted through 2017, the most recent year for which public filings are available, with a bump in giving to Columbia to $1 million a year in 2016 and 2017. 
Listen, you can bemoan the wealth gap and the codified existence of a ruling class and blah blah blah, but you should also have the courtesy to remember that David Shaw is a hdege fund manager and what you're looking at is simply a brilliantly simple hedge. Why would Shaw and his wife throw the same amount of money at all these schools when two of them are Columbia and Brown? In fact, the only part of this passage we take exception with is not sticking to your investment thesis and plowing into Columbia so late in the trade.
After all, what kind of child reared for world domination ends up getting bribed into Brown? Shaw and his wife, Beth Kobliner, took a very quanty approach to this and we dig it. Mostly because it worked. The couple's two older kids both matriculated at Yale, and mom can barely contain her pride:

Yale's acceptance of Adam and Rebecca gratified Kobliner, who had applied there herself and been rejected. "I walk around Yale and tell all their friends that I didn't get in"...
So, once again, put down your populist pitchforks for a moment and think about the meaning of being a parent; loving someone so much that you do whatever it takes to give them a life better than your own, even if yours is as comfortable as possible. After all, what is money for if not to ensure that you create a situation in which your child is not subject to the disappointments that you were forced to endure? Shaw and his wife simply took their wealth and built a hedge on preventing that they end up rejected from Yale and forced to attend a second-rate university, reliving their mother's own horror,
...Kobliner, who attended Brown instead, said in a 2018 radio interview.
Exactly.
The Shaw Family Admission Plan [NYMag/ProPublica]