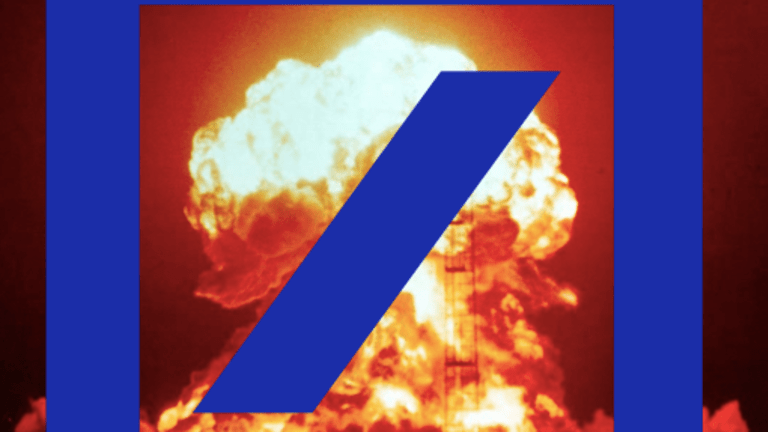 Guy In Charge Of Deutsche Bank's Future Reportedly Decides His Future Is Not At Deutsche Bank
Tommaso Zanobini seems to not be Deutsche's global head of fintech banking anymore.
Fintech is one of those things that almost everyone wants to be a part of despite almost no one knowing what it actually is. So being a fintech expert is a super-fun way to get people to give you a bunch of money to just do stuff that they don't understand but you -like- totally do.
So if you were a big-time fintech expert these days, where would you wanna work? Somewhere with a lot of extra capital? And a concrete plan for the future? And a management structure efficacious enough to make decisions but hidebound enough to not get in the way?
Yeah? So not Deutsche Bank? Well, Tommaso Zanobini is apparently in agreement with you...
There have been two major departures at Deutsche Bank in New York. Insiders say both those exiting are off to boutique bank Moelis & Co.

Tommaso Zanobini, Deutsche's (ex) global head of fintech banking is understood to be joining Moelis along with a director, Taryn Widén. The two were comparatively recent hires for DB. 
Is planning for the future at an increasingly future-less global megabank not fun? What makes Zanobini think that this peachy job isn't going to get better?
Zanobini joined Deutsche from Jefferies in November 2017. In a media release at the time the bank extolled his "extensive M&A experience," and "technical expertise."
Oh, yeah, well when it comes to fintech M&A, Deutsche Bank ain't gonna be A-ing much in the near future.
Both Deutsche and Moelis declined to comment on the moves. Zanobini was not in his office when we called. It's not clear whether Deutsche will expect him to work his notice period. 
Yeah...they don't.
That said, Deutsche might want to go find a new global fintech head who can just turn the whole bank into an app.
We hear that there's one guy with time on his hands who doesn't really want a long-term commitment...maybe give Marty Chavez a call.
Deutsche Bank's global head of fintech banking is leaving, along with a junior [eFinancialCareers]