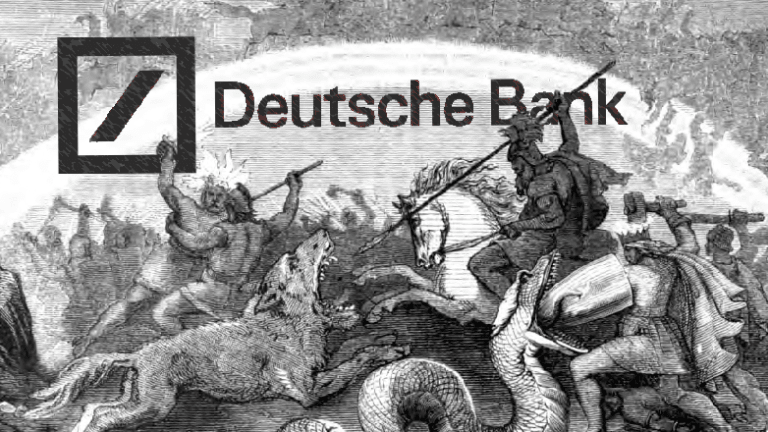 Deutsche Bank Trades Its Prime Brokerage Plus 1,000 Jobs To BNP Paribas For Not Much And Nothing To Be Named Later
Feels like a fair swap.
If you're a Deutsche Banker who services hedge funds and enjoys the taste of a perfectly-made cassoulet in the first cold snap of autumn, we have a double-dose of good news for you:
Deutsche Bank AG finalized a deal transferring its business with hedge fund clients to BNP Paribas SA as part of the German lender's historic retreat from investment banking.

About 1,000 Deutsche Bank employees will move to the French rival through 2021, according to people with knowledge of the matter. Ashley Wilson, one of two executives at the German bank overseeing the disposal of unwanted assets, will head the business during this period and may eventually leave to run the combined unit at BNP, the people said, asking not to be identified as the matter is private.
You're not only getting out of Deutsche Bank [a place that now has executives charged with "overseeing the disposal of unwanted assets"], you lucky SOBs, you're also going to Paris!
The volume of assets BNP will ultimately add remains uncertain because Deutsche Bank's client balances slumped by about half to $80 billion since it announced its intention to transfer the business. The lenders expect clients to come back now that there's more certainty, the people said.
It's gonna be great! And everyone loves it!
Shares of both lenders fell Monday along with the broader market. Deutsche Bank declined 3.5% at 12:52 p.m. in Frankfurt, curbing gains this year to 1.3%. BNP lost 2.8% in Paris and is up 11% in 2019.
Well, Deutsche Bank is still getting out of the hedge fund business, and with some flair!
Deutsche Bank Shifts Prime Brokerage to BNP With 1,000 Jobs [Bloomberg]