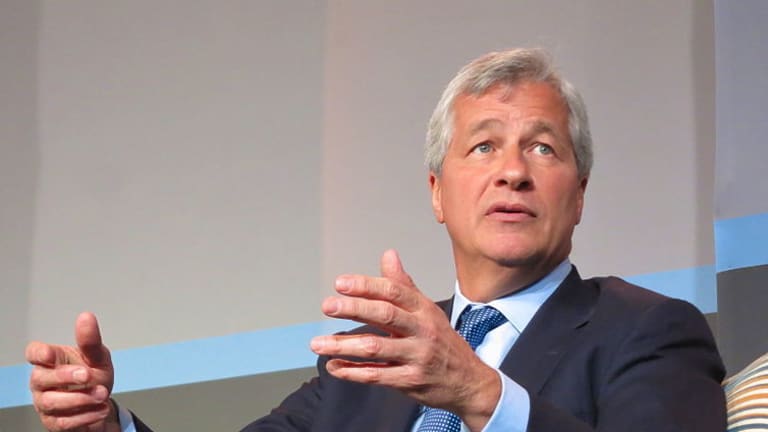 Current, Future Presidents Not In Accord On Zero Rates
Jamie Dimon might reserve the epithet "bonehead" for someone else, Mr. President.
It may be forgotten in the long, slow run-up to his inevitable vanquishing of Donald Trump at the polls in just over a year's time, but initially, Jamie Dimon was all in on Making America Great Again, even if he didn't want to be Treasury Secretary. Indeed, even before Trump's victory, Dimon was starting to sound like him. He wasn't not in favor of the Muslim ban and urged us not to "get boxed up in personalities and stuff like that."
But right around the time of his soft campaign launch, Dimon began to see some specific things he didn't like. Specific policy disagreements, like on trade and taxes, as well as whether Dimon could in fact beat Trump if he wanted to. And in spite of his admonition to avoid worrying about the personality stuff, Dimon was starting to worry about the personality stuff.
Still, there was a key area of remaining agreement: That Jay Powell sucks. But even here, there is discord. Trump hates Powell because the man he chose to lead the Fed isn't manipulating monetary policy to serve the president's political ends, a now familiar-trope that Trump reiterated this morning with a new twist: negative rates!
Well, President-elect Dimon hates Powell because of every time he opens his mouth, but also now because President-elect Dimon thinks that rates should still be going up. And he'd also like to differ on who, exactly, the bonehead here is.
"I don't think we'll have zero rates in the U.S., but we're thinking about how to be prepared for it, just in the normal course of risk management," Dimon said Tuesday at a conference in New York.

"Obviously, you've got to worry about the long-term effect of those interest rates," Dimon said. "But it's hard. There are businesses it doesn't affect at all. And there are businesses where it just sucks into your margin and there's very little you can do about it."
Trump says Fed 'boneheads' should cut interest rates to zero 'or less,' US should refinance debt [CNBC]
Jamie Dimon says JP Morgan is preparing for the risk of zero rates in the US [CNBC]