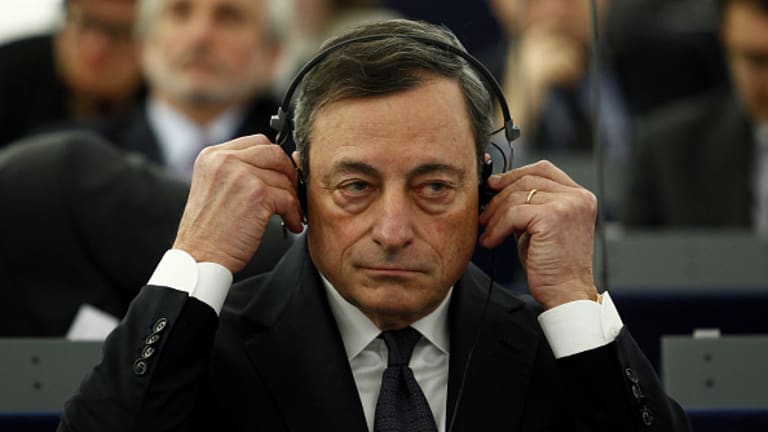 Mario Draghi Launches Campaign For Fed Chair
And screws over Christine Lagarde as the same time. Win-win!
In just seven short weeks, Mario Draghi will be out of a job. This is an unusual position for him: Since joining the University of Florence as an economic professor, Draghi has more often had two or three jobs than none. This is not a problem for most 72 year olds, and isn't for Draghi, either, since he'll undoubtedly find a wealth of part-time sinecures and speaking offers to more than adequately pad the nest he build during his years at Goldman Sachs. But it is still true that there is no obvious step up for an outgoing chairman of the European Central Bank.
Or is there? The same president who has openly mused about creating (probably illegally) an opening at the helm of arguably the only more important central bank than the ECB has also openly mused about a world in which the Italian was chairman of the U.S. Federal Reserve. Well, Mario's not exactly telling President Trump to can Jay Powell in a tweet that also includes a screenshot of his resume, but, well, he's done the next best thing.
The ECB said it would cut its key interest rate by 0.1 percentage point, to minus 0.5%, and buy €20 billion ($22 billion) a month of eurozone debt starting in November, relaunching a so-called quantitative easing program that it only phased out in December.

The new QE program is expected to "run for as long as necessary," and only to end shortly before the bank starts raising interest rates, the ECB said.
Suffice it to say, this course of action has won hearty praise from one very high place.
The fact that Draghi did it in spite of the whining and moaning of the do-nothing economic cucks on his board can't help but make the president's lust for him stronger.
The unprecedented revolt took place during a fractious meeting where Bank of France Governor Francois Villeroy de Galhau joined more traditional hawks including his Dutch colleague Klaas Knot and Bundesbank President Jens Weidmann in pressing against an immediate resumption of bond purchases, the people said…. Those three governors alone represent roughly half of the euro region as measured by economic output and population. Other dissenters included, but weren't limited, to their colleagues from Austria and Estonia, as well as members on the ECB's Executive Board including Sabine Lautenschlaeger and the markets chief, Benoit Coeure, the officials said.

Such disagreement over a major monetary policy measure has never been seen during Draghi's eight-year tenure.
Those and other opponents worry that the stimulus is helpless in the fact of a global trade war, and will succeed only in leaving the ECB with no room for maneuver should the policy fail and should the trade war/Brexit/whatever lead to a full-on recession. But Mario Draghi doesn't care: It's not his problem anymore, and the non-economist taking over can use all of the help she can get in the form of giving her no room to screw up.
The package also binds the hands of Mr. Draghi's successor, former International Monetary Fund Managing Director Christine Lagarde, who will take office on Nov. 1.
ECB Launches Major Stimulus Package, Cuts Key Rate [WSJ]
Draghi Faced Unprecedented ECB Revolt as Core Europe Resisted QE [Bloomberg]