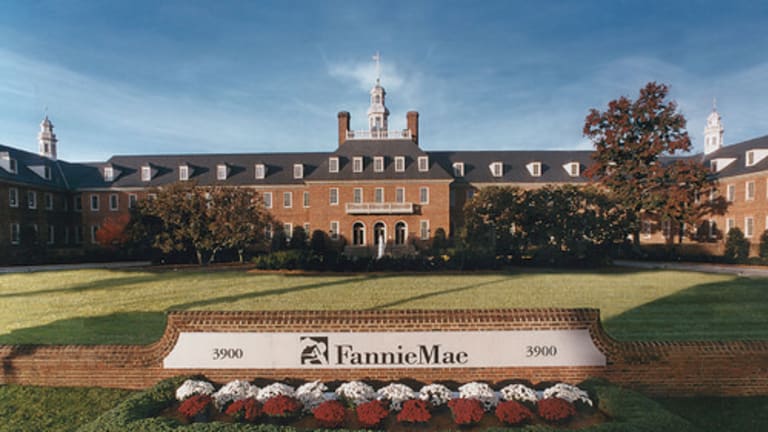 Trump-Appointed Officials Are Maybe A Week Away From Doing Less Than The Bear Minimum To Follow Their Boss' Order
Maybe (probably?) not, but it's Monday so we're feeling optimistic.
Some months ago, for reasons known only to himself and possibly Larry Kudlow—although it's equally probable that the former has forgotten and the latter never knew—President Trump ordered his people to do something about this whole Fannie Mae-Freddie Mac thing. So those people came up with a plan, such as it is, the gist of which is, "have two of these people agree that Fannie and Freddie can keep some of their profits." Given that those two people were the presidentially-appointed Treasury Secretary and the presidentially-appointed head of the possibly illegal Federal Housing Finance Agency, which is the conservator of the two mortgage giants, a fair assumption is that this could be achieved within a few minutes. Alas, it's been more than a month since the draft "plan" began to circulate, and two weeks since it formally appeared, and even though all that needs to happen is for one person to say, "Can I keep this money?" and another person, who in addition to being under orders to do so has a pecuniary interest in it, to say, "yes," we're going to be waiting for a while longer.
Under the forthcoming agreement, the companies would be allowed to retain about a year's worth of profits, or about $20 billion, Mark Calabria, the Federal Housing Finance Agency chief, said in an interview…. "We're still in the middle of negotiations with Treasury, but I think we're close," Mr. Calabria said. "I hope to have it done by the end of the month…."

The timing of the agreement and the precise amount of earnings the companies would be allowed to retain hasn't been completed. The overall deal could slip to the end of the year, he said.
Fannie, Freddie Poised to Keep Profits in an Initial Privatization Move [WSJ]