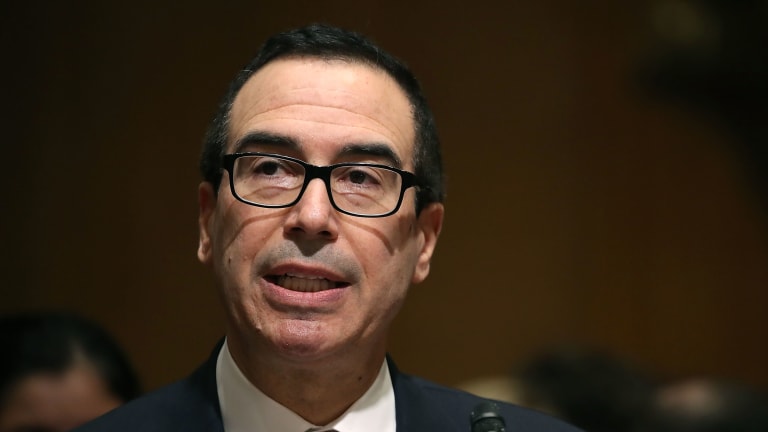 Steve Mnuchin Wants To Stop Taking All Of Fannie And Freddie's Profits, He Just Wants To Talk About It A Little More
You hedge fund guys have waited 10 years. What's another couple of weeks or months or however long it takes two people under orders to do something to do it?
So we've finally got something like a plan to end a decade of "conservatorship" or "unlawful imprisonment," depending on who you ask, of Fannie May and Freddie Mac. Like most "plans" emanating from the Trump administration, this one is sketchy at best.
The plan is 53 pages. It is long on broad, general proposals, but shorter on specifics.
One thing that is clear is that recapitalizing the two mortgage giants will require, uh, capital. And even though Federal Housing Finance Agency chief Mark Calabria says it won't even be in the outermost realm of "enough," letting them keep some, if not all, of their profits would be a start. As those profits are currently being taken by Steve Mnuchin as a result of the $187 billion federal bailout of Fannie and Freddie, and Mnuchin and Calabria are both Trump appointees with presumably similar viewpoints on this thing and also orders to get something done, to say nothing of Mnuchin's own personal reasons for wanting to set Fannie and Freddie free, you'd expect that would be a fairly simple process, especially since a federal court last week declared both that profit sweep and Calabria's agency illegal. But then you remember that these are Trump appointees, and the fact that Mnuchin won't just decline to cash his next check from them begins to make more sense.
The Treasury has been in negotiations with the Federal Housing Finance Agency, Fannie and Freddie's regulator, on an agreement, which would represent "a significant increase in capital and a step in the right direction to us ultimately raising third-party capital," Mr. Mnuchin said in an interview on Fox Business Network…. "We're in the process of working with the FHFA. We're going to see if we can do it in September. If not, it would be very soon after that."
Fannie, Freddie Getting Closer to Retaining Their Earnings [WSJ]
Trump administration plan to overhaul Fannie Mae and Freddie Mac would allow firms to keep more capital [CNBC]
Fannie, Freddie Soar as Hedge Funds Score Wins on Two Fronts [Bloomberg]