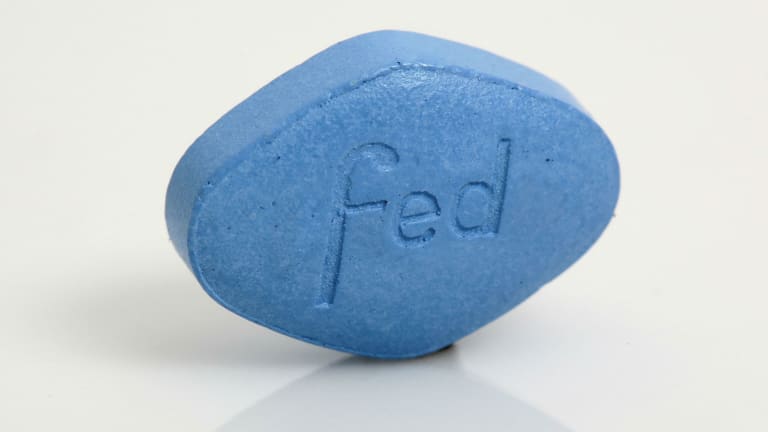 Repo-Madness Is Not Over Yet
The Fed announced today that it will provide additional assistance to the beleaguered repo market.
Having temporarily assuaged the money markets with a series of repo interventions this week, the Fed just announced plans to continue its overnight purchases until at least October 10th:
The [Open Market Trading] Desk will offer three 14-day term repo operations for an aggregate amount of at least $30 billion each. The Desk also will offer daily overnight repo operations for an aggregate amount of at least $75 billion each, until Thursday, October 10, 2019.
This announcement accommodates growing calls that the Fed provide more routine support to the overnight money market, which this week was struck with the greatest liquidity-chill since the 2008 financial crisis.
Beginning on Tuesday, the Fed has provided daily capital injections to cash-strapped banks, which so far total $278 billion. These efforts have achieved their stated goal of pushing down overnight rates to within the Fed's targeted range:
The operations have calmed the funding market, with repo rates declining to more normal levels after soaring to 10% Tuesday, four times last week's levels. Overnight general collateral repurchase agreement rates remained steady Friday, trading around 1.90%, according to ICAP.
A consensus on what caused the liquidity-chill earlier this week has not yet been reached. The stated reasons from Fed Chairman Jerome Powell are as follows: corporate tax-day on Monday decreased banks' reserves, while Thursday's new Treasury issuances (which banks wanted to buy so they could sell them later to their clients at a high mark-up) increased their demand for cash. 
There are, of course, other theories, that have to do with Dodd-Frank, the retirement of QE, and even Saudi Aramco's oil spill this Sunday.
Some business leaders have adopted a less speculative approach. On his BlazeTV show on Thursday, financial oracle Glenn Beck acutely opined: "there is something very wrong here."
So, no one knows the cause of the problem, but everyone [ie bold name investment bankers and their friends at the Fed] seems to have identified the solution: Mo' money. In its announcement today, the Fed also stated that October 10th may not mark the end of its repo-shenanigans:
After October 10, 2019, the Desk will conduct operations as necessary to help maintain the federal funds rate in the target range, the amounts and timing of which have not yet been determined.
It remains unclear why, in a world with $17 trillion of negative-yielding debt, there is not enough liquidity for banks to keep their lights on.
Follow Jack Farley on Twitter @JackFarley96