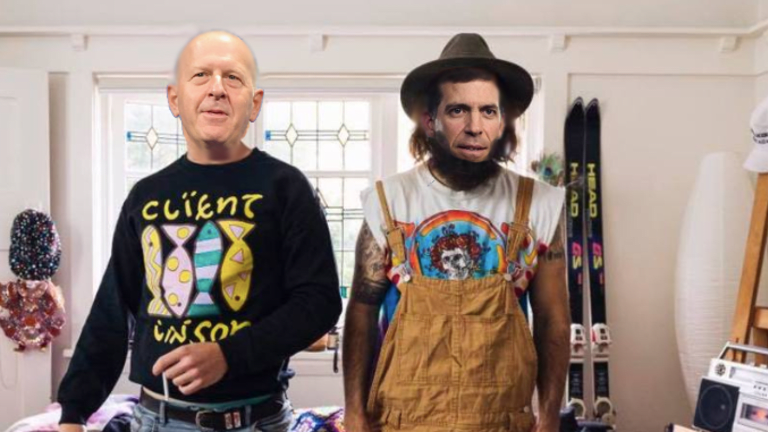 Goldman Sachs Interns Want 8 Hours Of Sleep A Night And Use Their Mom's Netflix Login But Don't Want Weed To Be Legal
Where did DJ D-Sol find these narcs?
The Goldman Sachs summer intern survey --an opportunity for all the basic dads at 200 West Street to ask some youths what the future looks like-- is out, and the results are actually almost interesting...insofar as it appears that Gen Z is wholly unprepared for a life working at Goldman Sachs.
Let's dive in, shall we?
What kind of jumps out at you first is that 54% of the interns surveyed at Goldman this summer are women, and that at least looks like statistical progress. We're also a little tickled that the future Alphas of finance are still reading "The Alchemist" and are more than likely still using the dime store capitalist mysticism contained within on first dates with first-year analysts at Credit Suisse who they really aren't all that interested in. We also like that 65% of them are still using their parents' accounts to stream some kind of video content and that 66% of them would prefer to stay in a hotel than be caught dead in some ratchet Airbnb like their roommate who is - like- an anthro major. These children are clearly aware that working at Goldman means you will only stoop so low as a Wyndham for the rest of your days.
But this result caught us by surprise because it seems as if these kids might not know one key thing about working at Goldman:
8 hours of sleep a night? Umm, you're not going to feel like yourself guys. Unless of course your plan is to wake up, drink a Soylent in the shower, work a 14 hour day and then drink another Soylent on the way home before going to bed in your clothes. This is Wall Street, you little comfort monsters! You think John Waldron sleeps 8 hours a night? He sleeps 45 minutes a day, hanging upside down like a bat!
But, hey, 8 hours a night means a warrior monk lifestyle, so maybe we're being a little harsh:
Kids say the darndest things.
And speaking of not getting it...
The last two are maybe doable...okay, the last one is definitely doable, but it's also very, very fucking dumb.
And speaking of not cool:
Aren't the youth supposed to be the progressive generation that leads us into a brave new world? Do they know that pot isn't just for helping you get 11 hours of sleep? We thought they were supposed to be...cool.
Does anyone have the Barclays intern report? Those kids must looooove weed.
2019 Goldman Sachs Intern Survey [Goldman Sachs]