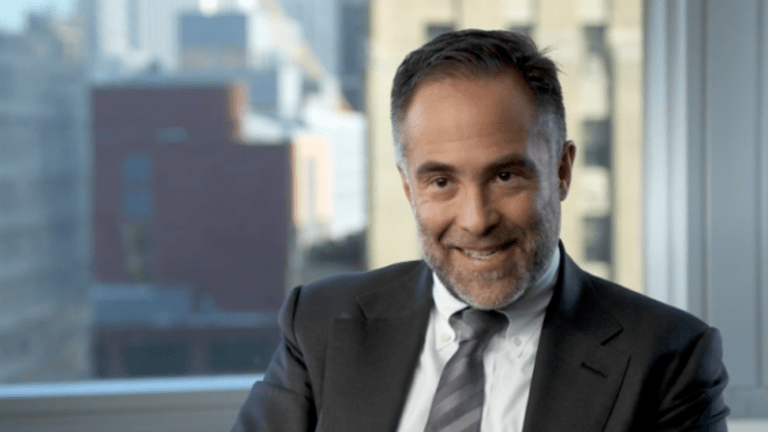 Usurper David Solomon Finally Frees Himself Of The True Heir To The Goldman Sachs Throne
Marty Chavez is going back to his New Mexico monastery.
Interesting news out of 200 West Street this morning...
Martin Chavez is retiring from Goldman Sachs Group Inc. where he was the face of a new breed of engineers ruling Wall Street and one of its most senior openly gay executives.

Mr. Chavez, who had once been considered a potential chief executive of the company and has been a co-head of its trading arm for the past 10 months, will retire at the end of the year, according to an internal memo.
Marty Chavez was "The Prince That Was Promised" at Goldman Sachs, a gay Latino who understood the future and a well-known favorite of the last king, Lloyd Blankfein, who promoted him all the way up to CFO. In fact, Marty was so key to Lloyd's reign that this isn't the first time he has retired. The last time he tried to leave Goldman, Chavez tried to hide out at a monastery in New Mexico but was pulled back into the DeathStar by the famed subtlety of Gary Cohn.
Since then, Marty has been charged with making Goldman Sachs tech-friendly. That's involved everything from being a Silicon Valley diplomat to turning Goldman's trading operations into a seamless, borderline inhuman machine.
But the halo of promise that perpetually hangs around Chavez has been nothing but threatening to the new regime of David Solomon and John Waldron. Marty is the last glowing vestige of the Blankfein days, and his usefulness in using code to cull traders has clearly been outlived. DJ D-Sol has moved swiftly to remove all threats to his sovereignty with Marty Chavez being the last and trickiest one of all. 
Solomon and Waldron have made it pretty clear to Marty that his future within 200 West Street was rather..."limited," and they're not even trying to hide the truth that they wanted Marty replaced with someone loyal to the new administration:
Mr. Chavez will be succeeded by Marc Nachmann, who is currently a London-based investment-banking executive. Mr. Nachmann came up designing derivatives for Goldman's own traders and commodities clients and is known as a wonky insider. 
Investment bankers are the new ruling class within 200 West Street, which did not bode well for a senior exec like Marty who belonged firmly to the sect of traders and once told Gary Cohn that he didn't even know what i-bankers, like did.
What Marty does next will be the fruit of rumor for months, but we're pretty certain [without any evidence or real knowledge, obviously] that he won't be taking the big job at Wells Fargo or any other job in bulge-bracket finance. We see Marty investing in tech, sitting on boards and not doing much. But by simply being out there in the world, we like to fantasize that he remains an existential threat to the corner suites in Battery Park.
Martin Chavez, Goldman Sachs's Coder-in-Chief, to Retire [WSJ]