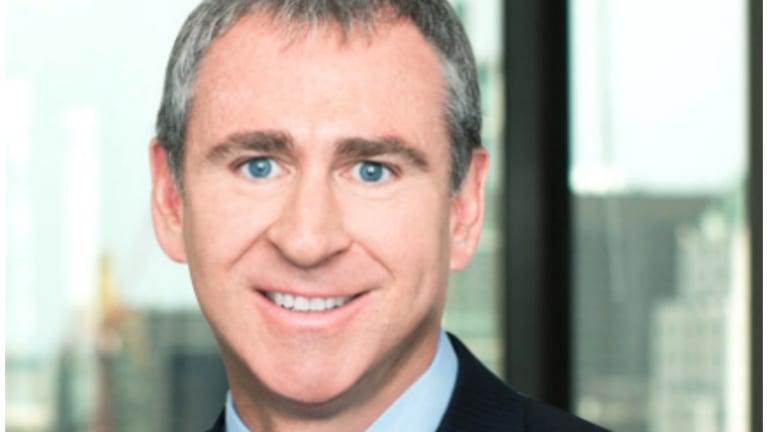 Ken Griffin Finally At Peace With Florida Neighbors, Now That He Has No Florida Neighbors
All it took was a bit of patience and $100 million.
For seven long years, Ken Griffin has dreamed about a quiet getaway by the beach in his native Florida. And for seven long years, those dreams have only gotten bigger. The seven acres he picked up back in 2012 for $130 million were clearly insufficient, a fact that he made abundantly clear to his neighbors on Palm Beach's Blossom Way three years later, when he bought the only house on the street that didn't connect to his other properties. It took a while, but one of those two neighbors finally got the message and sold up last year, bringing Griffin one step closer to wiping Blossom Way off the map. In the meantime, however, former Dodgers owner Frank McCourt snaked the other house on the cul-de-sac out from under Griffin, whether he could afford it or not.
This undoubtedly made Ken Griffin angry, and you know what Ken Griffin does when he gets angry: He buys more real estate. So $85 million went to the four-acre estate south of his Blossom Way properties, and he bought and tore down the house across the street, because why not, and also because it finally made his estate bigger from an acreage standpoint than Nelson Peltz's. He finally closed on his New York apartment, and threw another $38 million at what was already the most expensive place in town, and then bought a $120 million place in London. Still, sitting in the wholly inadequate Florida hovel he'd spent tens of millions of dollars on as a temporary measure, gazing upon McCourt's 3.7 acres and 320 feet of beachfront—acres and beachfront that were his by right, goddamnit—Griffin could do nothing but allow his fury to build.
Luckily, however, this story has a happy ending. For the low, low price of $99.13 million—on top of the $350 million-plus he'd already spent—Griffin finally gets to take an ax to the Blossom Way Street sign, and McCourt gets a cool $22 million profit after just two years, which is probably all he wanted in the first place.
The sale of the beachfront house at 60 Blossom Way, on the north side of Griffin's estate, is the second biggest-dollar single seller/single buyer deal ever in Palm Beach, according to courthouse records…. The off-market deal adds 3.7 acres — and about 320 feet of beachfront — to the 17 acres of ocean-to-lake property Griffin already owned. In all, Griffin now has nearly a quarter-mile of beach frontage, or about 1,188 feet.
That's right, Palm Beach's second-biggest sale of the year is a 27,000-square-foot, 19-year-old teardown, so that Griffin's guests won't have to cross what's left of a quiet residential street to reach the rest of his sprawling property and the main house, whenever it should be finished. Oh, and about the biggest sale?
A Delaware-based limited liability company paid a record-setting price of at least $105 million for the ocean-to-lake estate built by the late investment-bank heiress Terry Allen Kramer on Palm Beach's Billionaires Row, according to just-filed deeds…. La Follia stands next door to the mostly vacant estate of Chicago billionaire hedge-fund manager Ken Griffin….
Ken Griffin squares off massive Palm Beach estate with $99M house buy, sources say [Palm Beach Daily News]
Palm Beach homes: Deeds say company paid $105 million in record-setting sale [Palm Beach Daily News]