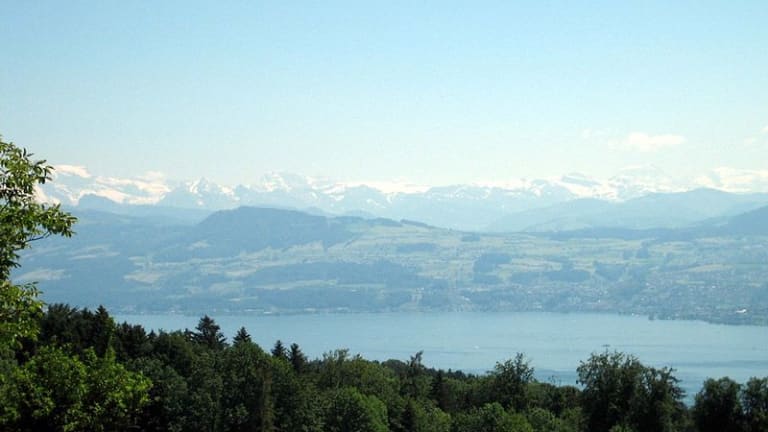 What Did Iqbal Khan Say About Tidjane Thiam's Trees?
We demand a probe into Credit Suisse's Arborgate!
At the heart of Credit Suisse's Keystone Kops surveillance of former wealth-management chief Iqbal Khan (and thus of the "temporary arrests" it led to) is Khan's decision to leave the bank for the same job at a larger bank across town, UBS. At the heart of that decision is the deteriorating relationship between Khan and his former mentor (who he one day hoped to succeed), CEO Tidjane Thiam. At the heart of that broken relationship is a tale of ambition, and also apparently foliage.
Over time, the warm relationship turned frosty, as Mr. Khan's ambitions grew, the people familiar with the matter said. Those tensions flared when Mr. Khan and his family redeveloped a house next to Mr. Thiam's in an exclusive neighborhood near Lake Zurich, they said.

At a party in January at Mr. Thiam's home, Mr. Khan spoke with Mr. Thiam's girlfriend about some trees on the Thiam property. The discussion got heated. Mr. Thiam scolded Mr. Khan for what he perceived as rude behavior, according to the people familiar with the matter.
What did Khan want? What did he say about those trees? It's unlikely next week's internal report will get into that matter—although Credit Suisse should keep in mind just how ugly arboreal disputes can get among the well-heeled and over-entitled. Still, it's probably gonna be worth reading, since heads (probably not Tidjane Thiam's) may roll.
A close lieutenant of Mr. Thiam, chief operating officer Pierre-Olivier Bouée, hired a Zurich security agency, Investigo GmbH, according to a person familiar with the mandate. Investigo's brief was to follow Mr. Khan and take photos of anyone he met, while keeping his distance and operating lawfully, according to a statement Investigo gave to Credit Suisse and Swiss authorities….

On Sept. 17, Mr. Khan, while out shopping with his wife, realized his car was being followed, a person briefed on the events said. He parked, and took out his phone to take photos of the other car and its driver, according to the person and the Investigo statement. Shaken, Mr. Khan called Credit Suisse security. That conversation is a subject of the inquiry, according to people familiar with the matter.

In a twist, Mr. Khan then had Credit Suisse security personnel stationed at his home, a service the bank provides if employees feel threatened, the people said.