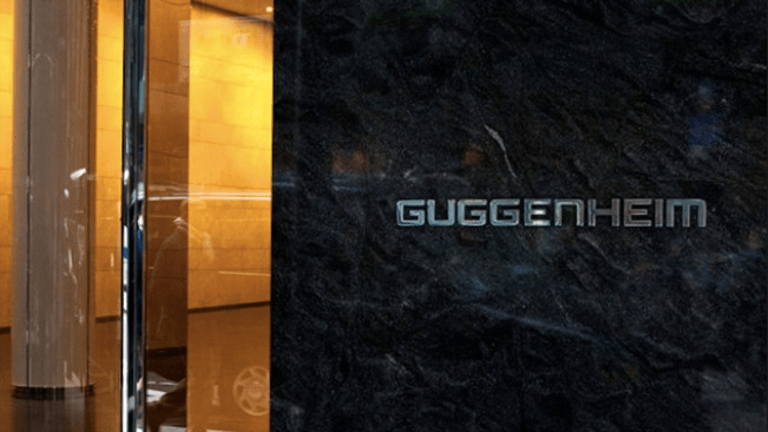 Former Top Prosecutor, SEC Official Could Have Kicked Back And Taken It Easy But Instead Is Becoming Guggenheim Partners' Lawyer
Robert Khuzami apparently does not like to sleep.
Robert Khuzami got to do a lot of cool stuff during his 16 on-again, off-again years in public service. He rounded up mobsters, worked on both World Trade Center terrorism cases, revamped the Securities and Exchange Commission's enforcement division by introducing the concept of analytics, extracted large sums of money from two old buddies and others adjacent to them, destroyed a once-giant hedge fund and also Phil Falcone's, while questioning the legal basis for the existence of that entire industry, eventually put a stop to a fly-by-night "ratings agency" that hadn't actually issued any ratings, tried in vain to get Mathew Martoma to rat on Steve Cohen, entertained the idea he might get to run the SEC, and, most recently, led the investigation into the president's dealings with his former employer, Deutsche Bank, and authorized the raid on the president's lawyer.
Pretty wide-ranging, busy-making stuff, but nothing compared to what he'll be dealing with on a day-to-day basis in his new job.
Mr. Khuzami will be a managing partner at Guggenheim, which said in its announcement of his hiring that he would help steer the firm's business operations in addition to running its legal and regulatory affairs…. In 2015, after Mr. Khuzami left the agency, Guggenheim ran into trouble with the commission, which accused the firm disclosure violations and compliance shortcomings.
Cool. That makes it less awkward.
Robert Khuzami, Prosecutor in Michael Cohen Case, Joins Guggenheim Partners [NYT]