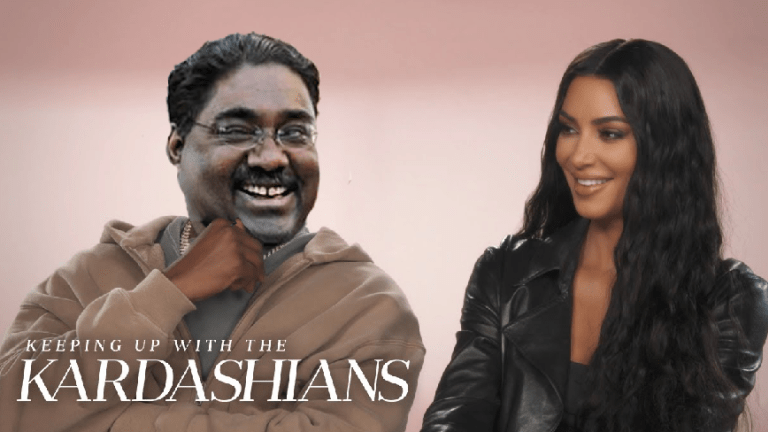 Kim Kardashian Sets Raj Rajaratnam Free And What Are We Even Doing Here?
This version of Earth has ceased to make sense.
If you would've told someone a couple of years ago that Kim Kardashian would lobby President Trump to push through legislation that would ultimately help Raj Rajaratnam get out of prison, you'd have been called insane.
Well, that's precisely what happened. Rajaratnam, the hedge fund manager who was busted for a massive insider trading ring in 2009, was released in July to home confinement in his Upper East Side apartment. His release means he's out two years early from his then-record 11 year sentence in 2011.
Under the "First Step Act," which was promoted by Kardashian, Rajaratnam qualified for early release to his home rather than a halfway house. The law allows inmates who are at least 60 years old or who have terminal illnesses to serve the remainder of their sentences at home.
Rajaratnam's Galleon Group, which managed about $7B at its peak in 2008, illicitly profited more than $70 million through his use of insiders at IBM, Intel, and McKinsey & Company. His case was among the first to have evidence of inside trading brought through the use of wiretaps à la Bud Fox and Gordon Gekko.
Rajaratnam has traded his top floor cell at the Federal Medical Center in Devens, MA with a view of Mirror Lake and a "manservant" named Eddie for an 18th-floor UES apartment with a view of the East River and a private garden with a labyrinth.
While Galleon has since closed, and he was barred from flipping stocks, it probably won't be long before he makes a return to the world of high finance.
Get more Hipster Trader at @Hipster_Trader, and sign up for his newsletter here.