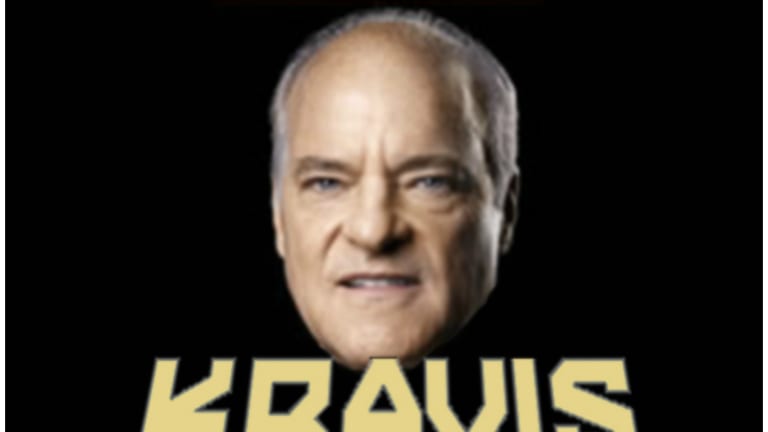 Henry Kravis Started An I-Bank Because He Can Do Everything Better Than You
KKR is starting to steal back all of those BS fees it paid in decades past.
It's a safe bet that Henry Kravis doesn't think much of you, especially if you happen to be a Wall Street professional. For one, he suspects a lot of you read Business Insider. For another, you suck at your jobs. For still another, he realized some time ago that you were stealing his goddamned money.
The origins of KKR's capital-markets business date to before the financial crisis, when the private-equity firm did some of the largest buyouts in history, including its $21 billion deal for HCA Inc. in 2006 and its 2007 takeovers of First Data Corp. and Energy Future Holdings Corp., then known as TXU Corp., for $26 billion and $32 billion, respectively.

After paying big fees on those deals, it began looking for a way it could bring some of the services it was paying for in house.
So, like Ken Griffin—with whom Kravis shares some important management principles—before him, Kravis did that. And now, as ever, he's ready for his revenge.
This week, it will hit a new milestone with the initial public offering of Endeavor Group Holdings Inc., which starts trading Friday. KKR appears in bold type on the IPO filing, just to the right of Goldman Sachs Group Inc., which sits in the coveted lead-left spot….

KKR's effort has irked some bankers who say the buyout firm is taking fees out of their pockets.
That is the point, you guys. But don't worry too much. He's fine with you handling the boring and less remunerative stuff.
KKR is happy to leave trading and research, which it doesn't do, to the banks, allowing it to focus on deals, said Adam Smith, who heads KKR Capital markets.

"We aren't looking to become more bank-like," Mr. Smith said. "We bring a different level of intensity as the proverbial new kid on the block."