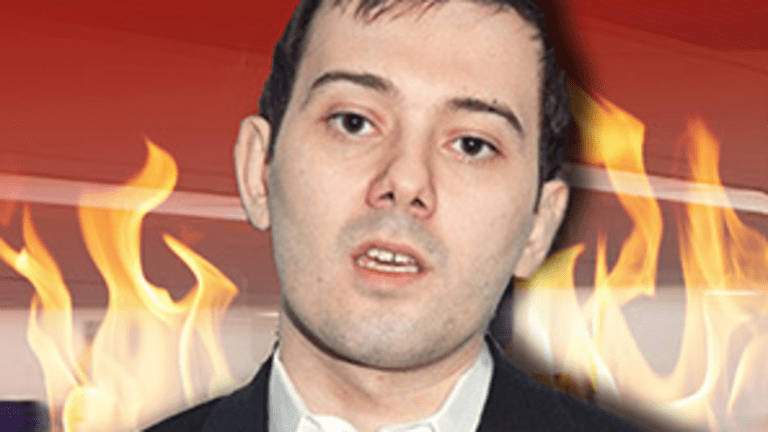 Martin Shkreli Is Suing An Investor For Fraud...From Prison, Because He Has Been Convicted Of Defrauding Said Investor
Life is a journey.
Convicted former drug company CEO Martin Shkreli sued the son of one of his investors Friday in a dispute over losses from a failed hedge fund.
Oh, it gets better...
The countersuit in federal court in Brooklyn claims the son of George Yaffe pressured Shkreli into signing an invalid promissory note for $250,000 after Yaffe lost a $100,000 investment when the fund tanked in 2012.

The suit seeking unspecified damages says the son, Lee Yaffe, told Shkreli that paying back his father "was the 'right thing' to do and that Mr. Shkreli should 'man up.'"

It describes the younger Yaffe as a sophisticated Wall Street broker "who knew Mr. Shkreli did not owe George Yaffe anything" because the note "included a usurious compound interest provision that is invalid under New York law."
If Martin Shkreli cannot keep his name out of the news while serving out his federal prison sentence for fraud and continues to be a media spectacle who publicly sues people for the crimes for which he has been convicted, we all know how this will end...
Martin Shkreli is going to be the President of the United States.
Ex-drug company CEO Martin Shkreli sues former investor [AP]