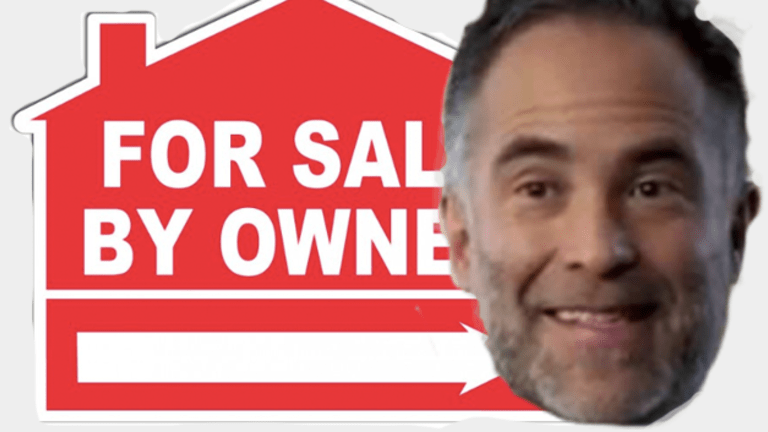 Marty Chavez Wants To Sell Ken Griffin An NYC Guest House
Goldman Sachs' Prince that was Promised lists his West Village crib for $19.95 million.
We all cried hard last week when Marty Chavez denied his destiny and the grace of the finance gods by retiring from Goldman Sachs to move to California and see if he actually enjoys the company of his family, but we're drying our eyes now that we see Marty is about to make a fucking killing on the sale of his West Village crash pad...
Martin Chavez, Goldman Sachs 's departing coder-in-chief, is listing his townhouse in New York's West Village for $19.95 million amid a planned move to the West Coast.

The four-story, four-bedroom property—one of a handful of townhouses built as part of the Superior Ink condominium project—has a distinctive white, highly modern look.
Well, that sounds nice. 
Altogether, the property spans about 5,150 square feet with an additional 1,525 square feet of outdoor space, according to the listing agents.
At that size and price, Marty's house could make a nice little guest house for Ken Griffin to house tagalongs when he's in the city. And there's a garage for him to keep wantaway Millenium and D.E. Shaw PMs during their lockup periods. At "less" than $20 million, that's a deal.
Actually, why is Marty letting go for so cheap?
Mr. Chavez bought the townhouse for $10.5 million in 2011, public records show.
Getting a not quite 100% return on your West Village townhouse in just under a decade? Oh, Marty Chavez, you were just too damned relatable to ever wear the Goldman Sachs crown.
Goldman's Departing Coder-in-Chief Lists West Village Townhouse for $19.95 Million [WSJ]