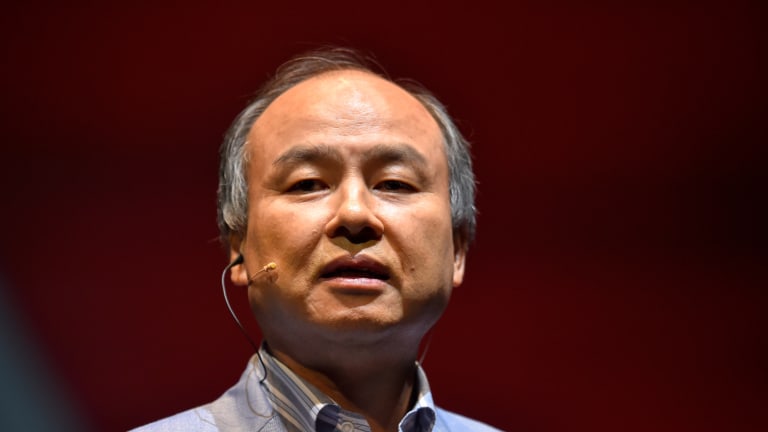 Masa Son Is Down $600 Million On His Uber Investment, Because Art Is Pain
This is all part of the show, you philistines.
One could argue that the world's greatest financial performance artist is no longer in his most prolific form after a string of masterworks dabbling in mediums like WeWork, Uber and cryptocurrencies. But that would be a dumb argument because Masa Son's art is not just about investing absurd sums at ludicrous valuations, it's also about losing tons of money in the long-term on those investments:
At under $30.70, where Uber closed on Tuesday, the stock is below the lowest point at which SoftBank invested. The Japanese conglomerate spent about $6.6 billion to buy just over 200 million shares from existing investors, including former CEO Travis Kalanick, at around $32.87 a piece. It provided another $1.05 billion in fresh capital to Uber, buying 21.45 million shares at about $48.77 each.

In total, SoftBank invested $7.65 billion. That stake, when factoring in the $245.3 million in shares SoftBank sold in the IPO, is currently worth less than $7 billion.
Half a billion is a pittance compared to the kind of money that Masa usually uses in his work, but is it not thrilling to watch any artist confront the organic evolution of his art?
And -lest his old fans worry that Masa is changing too fast- let's not pretend that he's not going to lose billions on Uber alone:
Without positions on the Uber board, which currently has nine members, SoftBank has limited ability to wield its power and influence. SoftBank is also an investor in Uber's separate self-driving vehicle unit, known as the Advanced Technologies Group (ATG), which raised $1 billion in April from the Vision Fund as well as Toyota and Japanese auto-parts supplier Denso. According to Uber's IPO prospectus, CFIUS could block the agreement, leading to "mitigation measures that materially and adversely affect the strategic benefits of the ATG Collaboration Agreement."
If this is what Masa is planning to do next, we cannot wait for the masterwork that will be his losses on the WeWork IPO.
We love art!
SoftBank is more than $600 million underwater on its Uber investment as stock hits an all-time low [CNBC]