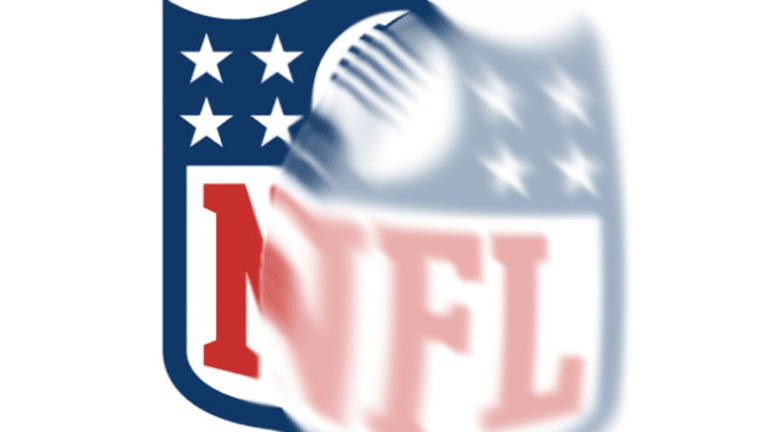 The NFL Is Being Turgidly Coy On Gambling
It's funny to watch everyone pretend that gambling and football are newly acquainted.
"Keenum pressured, throws it, end zone, Quinn's got it! Touchdown. With six seconds to play. … …. That's an important play for some."
Kevin Burkhardt's call of the garbage time touchdown in the Washington-Philadelphia game on Sunday was delivered with all the excitement that the moment deserved for a game that went from 32-20 to 32-27 seconds before the final whistle. The importance, of course, was to the point spread, as the Eagles were 10-point favorites and, thus, failed to cover the spread. The game was already over, both in practical terms and in the way Al Michaels has made a habit of saying it – the number to cover was 45, and the teams already had combined for 52 points, but who doesn't love a good backdoor cover?
Why are we still doing this dance? Gambling is not only legal in several states now, the NFL has an official casino partner and official data provider to sportsbooks, albeit no official betting outlet as the NBA, NHL, and Major League Baseball do with MGM. While it's always been funny to have announcers give gambling information with a wink and a nod, it had a lot more meaning when there was something about it that at least felt kind of illicit, to the point where Saturday Night Live could spoof it in 1986 and the bit would still hold up three decades later.
Now, though, it feels silly to pretend that an announcer has to say something like "that's an important play for some." Not only because we all know, but because more of the audience than ever is watching explicitly to see how their bets pan out. They have forever, thanks to office pools and bookies, but now there's actual evidence: when Pittsburgh and Providence are huge ratings gainers for an underwhelming (sorry, Al Michaels) game between the Packers and Bears, and those two markets have no real reason to be extra interested in a Packers-Bears game other than the presence of legal gambling, it's pretty clear cut.
As more and more states legalize gambling, including Indiana this week with once-suspended NFL legend Paul Hornung placing the ceremonial first bet, it's only going to feel sillier for NFL broadcasts to pussyfoot around a major point of interest for viewers. At some point, if not already, an NFL game without gambling talk is going to feel like The Voice without swiveling chairs.
The answer to when it will change, of course, is when the NFL decides to let it, to admit that a lot of people are watching their product because they're betting on it. That may happen when the league finally does join up with an official betting partner or otherwise figures out how to monetize both gambling and the dissemination of gambling information. That they haven't figured it out already, though, is confusing, because it's not like this is something that has snuck up on anyone. This resolution to the issue should already be… over.
Jesse Spector is on Twitter @jessespector