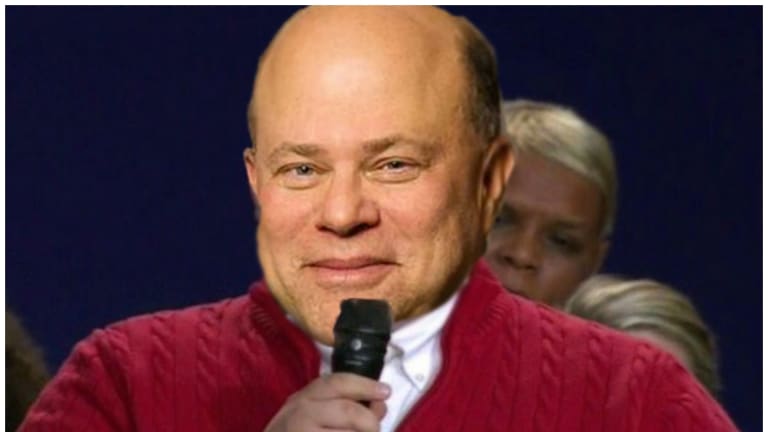 David Tepper Broke The NFL
If there were 31 other David Teppers out there eager to buy a football team, everything would be fine. But there aren't.
You might think there isn't much of a downside to owning something worth an average of $2.9 billion. And clearly, there is not. After all, David Tepper gave up both his lifetime fandom for the Pittsburgh Steelers and his exceptionally lucrative career as a hedge fund manager to be one of the 32 members of the most exclusive club in all the land, owners of National Football League teams and demanders of public money for their toys. The thing about owning something worth very nearly $3 billion, however, is that it's only worth $3 billion if someone has $3 billion to pay for it. And it is hard for it to become worth more than $3 billion under those circumstances, too. And it is especially hard when, unlike Major League Baseball—which allows people to buy teams for no money down and financing options that could bankrupt a team at a moment's notice—the NFL insists that almost $1 billion of that average $2.9 billion be in cash, and no more than $350 million in debt, leaving would-be owners needing to come up with $1.7 billion elsewhere. That's not a problem for David Tepper, but it is for a lot of the other ostensibly obscene rich, and what's more, there are a few David Teppers out there that the NFL is currently turning its collective nose at.
The Panthers auction drew only a handful of bidders. One outbid the multibillionaire Tepper but couldn't come up with a financing plan that complied with league mandates….

The rules make buying an NFL team difficult even for billionaires like Ben Navarro, who founded Sherman Financial Group LLC, and Alan Kestenbaum, who made his fortune turning around metals and mining companies.

Both unsuccessfully pursued the Panthers, which according to the latest Forbes rankings are worth $2.4 billion. There are only so many people like Tepper, who can cut the check, as sports bankers like to say….

There's also some discussion about loosening the prohibition against NFL owners also holding stakes in gambling companies. That alteration might clear the path for Frank and Lorenzo Fertitta, who sold UFC for $4 billion and have talked openly of their desire to pursue an NFL team.
Even Billionaires Aren't Rich Enough to Buy NFL Teams Nowadays [Bloomberg]