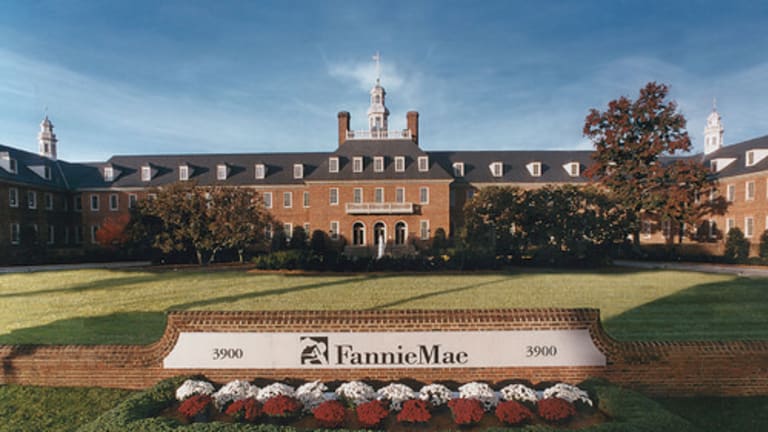 Opening Bell 9.10.19
The name Fannie just screams 'daddy issues' ...
Start your day with the Opening Bell powered by The Water Coolest. The Water Coolest is the preferred bathroom stall reading material of finance professionals. Sign up for the free daily newsletter.
RETURN OF THE MAC
Fannie Mae and Freddie Mac are back in the news again. The last time the quasi-governmental entities were making headlines? When they were playing a major role in bringing the US economy to its knees circa 2008.
Look Mac at it
Once upon a time Fannie and Freddie were just a couple government-sponsored enterprises that bought mortgages on the secondary market from banks. The two GSEs, which owned/guaranteed an astronomical $1.4T in loans before the mortgage crisis in 2008, repackaged these loans into mortgage-backed securities. The rest … well, we've all seen 'The Big Short.'
The government bailed out F&F in 2008, costing taxpayers an estimated $187B. Under an agreement with stars and stripes, the two companies were placed into conservatorship by the Federal Finance Housing Agency. And in 2012 Uncle Sam went one step further, claiming the right to most of F&F's profits.
Look at me now
So why are we talking about Fannie and Freddie today? Well, Federal National Mortgage Association's stock (aka Fannie Mae) jumped 43% to $3.88 yesterday. And Freddie Mac soared 43% to $3.67.
Tell me why
Two reasons. Shareholders, such as Blackstone and Pershing Square Capital, have fought to prove that the government's 2012 net worth sweep policy is illegal. The policy requires the companies to hand over essentially all profits to the Treasury. On September 6th, a panel of federal appeals court judges overturned a lower court's ruling that the government has a right to the companies' profits.
Treasury Secretary Steven Mnuchin sparked the second fire, indicating that he expected a deal for GSEs to retain their earnings soon. This would be a huge win, considering the two companies are currently capped at holding $3B in capital apiece. 
Looking ahead, Mnuchin and FHFA director Mark Calabria will speak today at a Senate Banking Committee hearing on housing reform. 
Fannie, Freddie Soar as Hedge Funds Score Wins on Two Fronts [Bloomberg]
IN OTHER NEWS
- Paul Singer is writing a strongly worded letter [WSJ]
- This ain't your daddy's Victoria's Secret [CNBC]