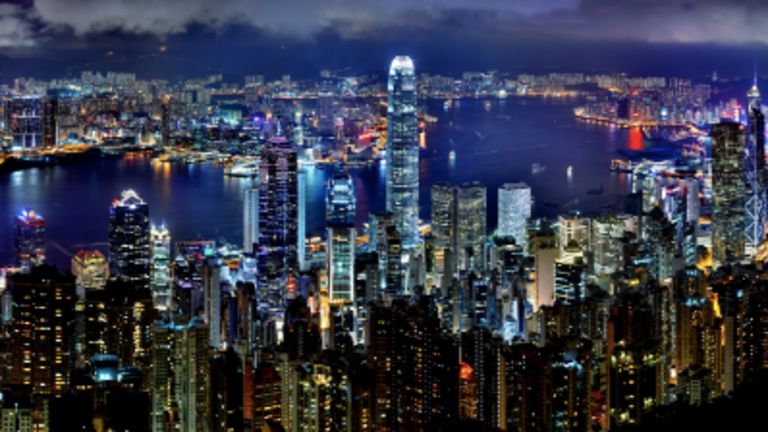 Opening Bell 9.12.19
Check please ...
Start your day with the Opening Bell powered by The Water Coolest. The Water Coolest is the preferred bathroom stall reading material of finance professionals. Sign up for the free daily newsletter.
OUT OF LEFT FIELD
Hong Kong made an unsolicited $37B bid to acquire the London Stock Exchange on Wednesday. If the deal goes through, it would create a global leader in capital markets and data, connecting markets in the east and west. Did I just write their mission statement?
To say that the bid caught London Stock Exchange brass off guard would be an understatement. CEO of the LSE David Schwimmer (no, not Ross ... we checked) thought that he was just being a good host. The Hong Kong Exchange (HKEX) mentioned some of its execs would be in town and wanted to catch up (read: abuse Quaaludes and ogle exotic dancers).
But before the Brits could even order the appetizer sampler platter HKEX's CEO Charles Li presented the takeover proposal.
The Hong Kong Exchange went public with the proposal soon after. The $37B bid represents a 22.9% premium to the LSE's closing price. As it stand the bid would consist of approximately 25% cash and 75% stock. The LSE will determine the Exchange's next move after it's had time to let its three-martini lunch digest.
Feels like the first time?
This certainly isn't the first time that the LSE has been courted. Germany's Deutsche Boerse has twice tried to make a move on the LSE, along with attempts from the NASDAQ and Macquarie Group.
Maybe not the best time
ICYMI both Hong Kong and London are facing domestic sh*tstorms of epic proportions. Brexit is still, well, Brexit ... and Hong Kong's pro-democracy protests show no signs of slowing down. Even with all that going on, investors must've liked what they saw, as LSE's stock jumped as high as 16% on the day.
Hong Kong makes $37 billion bid for the London Stock Exchange [CNN]
IN OTHER NEWS
- President Trump has had enough of Barron blowing fat clouds [WSJ]
- Pour one out for the OG of O&G [CNBC]