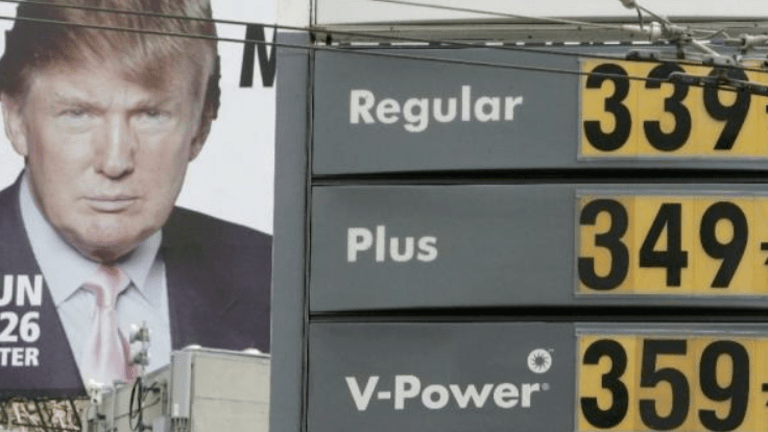 Opening Bell 9.16.19
"Oil? Who said something about oil? B*tch, you cooking ?" - Dave Chappelle
Start your day with the Opening Bell powered by The Water Coolest. The Water Coolest is the preferred bathroom stall reading material of finance professionals. Sign up for the free daily newsletter.
BURNING BRIDGES
Drone strikes shut down half of Saudi Arabia's oil production on Saturday. Houthi rebels based in Yemen took credit for the attacks.
But US and Saudi officials aren't quite so sure. Secretary of State Mike Pompeo blamed Iran for the attacks, while US and Saudi officials are looking into the possibility of cruise missiles that originated in either Iraq or Iran. 
Repeat offenders 
It wouldn't be the first time Saudi oil fields have been the target of Houthi drone strikes. As recently as August, one of Saudi Arabia's largest oil fields, Shabaya, was the target of 10 drones. 
While that attack didn't disrupt petroleum production, this one did. Saudi Arabia confirmed that it had shut down production operations amounting to a loss of more than 5.7B barrels per day, or around 5% of the world's crude oil production. 
That's not good
Very astute of you, Sherlock. However, the Saudi government says that black gold production will be back up and running at full capacity as soon as today. If for some reason that doesn't happen, have no fear, the western world has oil reserves that it's sitting on for moments just like these.
The bottom line ... 
Well, a shutdown of this scale hasn't happened since 1990, when Iraq invaded Kuwait, so if the Saudis can't get their sh*t together today, oil prices could rise anywhere from $5 to $10 per barrel. Increased fuel prices could also mean rising gas and heating bills as we head into the fall.
And income taken out of the honest workin' man's pockets could hurt the US economy, which has been bolstered by consumer spending ...
Iran-Aligned Houthis Strike Major Saudi Oil Field  [WSJ]
IN OTHER NEWS
- The Sacklers need something to take the edge off ... [Bloomberg]
- The United Auto Workers are striking at GM plants [WSJ]
- MoviePass is like 'The Sopranos' ... it's over [CNBC]