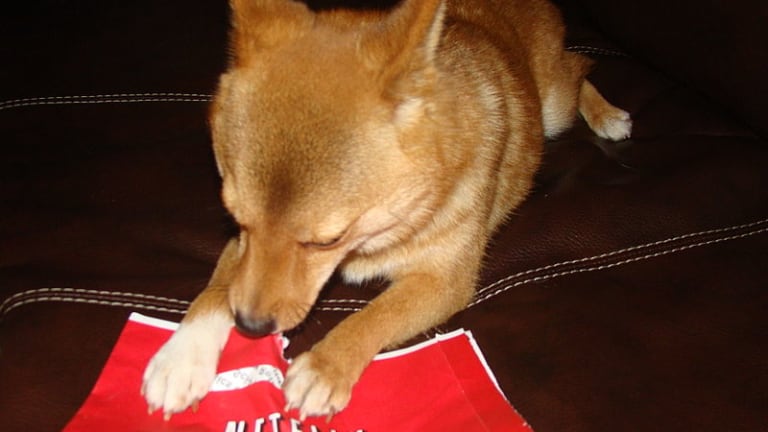 Opening Bell 9.17.19
'Seinfeld' is taking its talents to Netflix ...
Start your day with the Opening Bell powered by The Water Coolest. The Water Coolest is the preferred bathroom stall reading material of finance professionals. Sign up for the free daily newsletter.
SEINFELD AND CHILL
Kramer *bursts through the door* "Did you hear the news?"
George: "News? News? What news?"
Jerry: *waves hand dismissively* "Oh there's no news. There's never been any news."
George: "Kramer knows the news?! I gotta know the news. What's the news, Jerry!"
Netflix signed a deal with Sony that will give the streaming service global rights to the show about nothing. All 180 episodes will be available exclusively on Netflix beginning in June of 2021. 
The contract will last for five years, and while the exact terms of the deal were not disclosed, the price has been rumored to be well north of the $500M NBCUniversal paid for 'The Office' or the $425M AT&T paid for 'Friends.'
Content is king
Although Netflix prides itself on original content (see: 'Stranger Things' and 'Black Mirror') but this deal suggests that it still needs household names to attract viewers to the platform. In fact, Netflix blamed its weak Q2 earnings on weaker subscriber growth due to its poor selection of content (see: 'Fuller House')
Hulu and goodbye
Netflix will snatch Elaine, Jerry, George and Cramer away from Hulu, which bought the US rights to 'Seinfeld' for $130M back in 2015. Unsurprisingly, Hulu managed to bungle the entire relationship, making Seinfeld largely irrelevant during the 6-year deal. The show amounted to less than 1% of Hulu's viewership.
The bottom line ...
Classic content will reign supreme as streaming services compete to scoop up television programs that millennials watched growing up (sorry, 'Frasier'). With Apple, Disney and NBCUniversal launching their own (cheaper) streaming services, Netflix will need to keep filling its coffers with grade A content.
Netflix snags 'Seinfeld' after losing key sitcoms as streaming wars heat up [CNBC]
IN OTHER NEWS
- *Jamie Dimon gets teardrop tattoo* [Bloomberg]
- Jeff Bezos is sketchy, you guys [WSJ]
- Shocker: We Co. is shelving its IPO [WSJ]