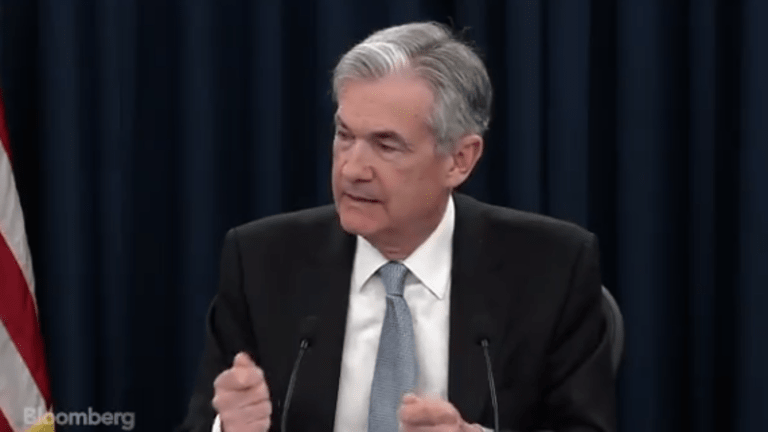 Opening Bell 9.19.19
WWJD (What Would Janet Do)?
Start your day with the Opening Bell powered by The Water Coolest. The Water Coolest is the preferred bathroom stall reading material of finance professionals. Sign up for the free daily newsletter.
YOU'RE FED TO ME
For the second time this year, the Fed cut interest rates. Jerry Interest Rates and the Fed Board of Governors took the ax to the federal funds rate again, cutting it by another quarter percentage point.
Unity be damned
Not every Fed official was in favor of the rate cuts, however. 7 of 10 dentists, er, Fed presidents voted in favor of the decision, while Boston and Kansas City's presidents voted against the move, claiming the economy doesn't need the boost. And on the opposite end of the spectrum ... St. Louis wanted a half-point cut. St Louis might still get its wish, as Donald Trump's old friend Jay Powell left the door open for further cuts as the year grinds on. 
Speaking of the Commander in Chief, he didn't pull any punches when tweeting his response to the Fed's decision, saying that Jay and the rest of the Fed-heads "failed again." What a supportive work environment.
Stocked and loaded
On the news of the rate cuts, the markets took a beating as the possibility of further cuts in 2019 remains uncertain, before ultimately recovering by the end of trading. Turns out the market's expectations were in line with POTUS: not good enough ...
The bottom line ...
Oh, you're wondering how this affects you? OK, then. Well, for one, the lower federal funds rate means that loans will be cheaper, especially student loans, credit cards, mortgages, and car payments. 
On the other hand, you'll earn less on your savings accounts (looking at you Ally), which can hurt your buying power in the long run.
Fed Cuts Rates By Quarter Point but Faces Growing Split  [WSJ]
IN OTHER NEWS
- FedEx investors are shipping their pants [CNBC]
- Even India is jumping on the anti-e-cigs bandwagon [Bloomberg]
- Zuck wants a piece of the streaming pie [WSJ]