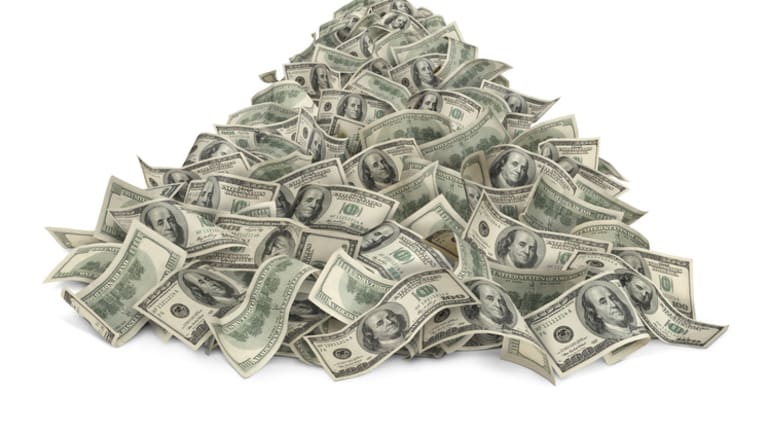 Opening Bell 9.20.19
*Adam Neumann checks rearview mirror*
Start your day with the Opening Bell powered by The Water Coolest. The Water Coolest is the preferred bathroom stall reading material of finance professionals. Sign up for the free daily newsletter.
EARN YOUR STRIPES
*Adam Neumann checks rearview mirror* 
With its latest funding round, payment platform Stripe became the third most valuable startup in the US, behind Juul, and, you guessed it, WeWork. Of course, if this were college football rankings WeWork is like the number one team in the land that just got upset by a D2 team waiting for the new coaches poll to drop. 
Stripe passed AirBnb, which had some news of its own yesterday, and Palantir on its way to the 3-spot. Suck it, Thiel.
Very nice, how much?
The two native sons of Ireland who founded Stripe seem to have found their pot of gold. The PayPal for Gen Z raised $250M at a $35B valuation from a who's who of Sand Hill Road: General Catalyst, Sequoia Capital and Andreessen Horowitz. Stripe's previous round valued the company at $23B.
Now what?
DEFINITELY not an IPO. It appears that John and Patrick Collison are keenly aware of unicorns in the news for all the wrong reasons. Looking at you Uber ... and Lyft ... and Juul ... and WeWork. John Collison indicated that the company has no plans to IPO. 
But it does plan to put its roughly $1B in VC money to good use. The company is looking to continue its rapid growth and build out its financial services offerings, like the corporate credit card and business loans for Stripe merchants that it announced this month.
The bottom line ...
Welp, investing in Stripe appears to be off the table ... for now, but chances are you utilize the service on a daily basis without even knowing it. It is the preferred online payment platform of, well, everything: Lyft, AirBnb, Postmates ... you name it.
And if the company's success in the payments space is any indication you might be expensing "drinks with the clients" (read: you and your buddies at a gentlemen's cabaret) using a Stripe corporate card VERY soon.
Fintech Company Stripe Joins Silicon Valley Elite With $35 Billion Valuation [WSJ]
IN OTHER NEWS
- Jeff Bezos is Captain Planet [CNBC]
- AirBnb is taking its talents to the public markets [WSJ]