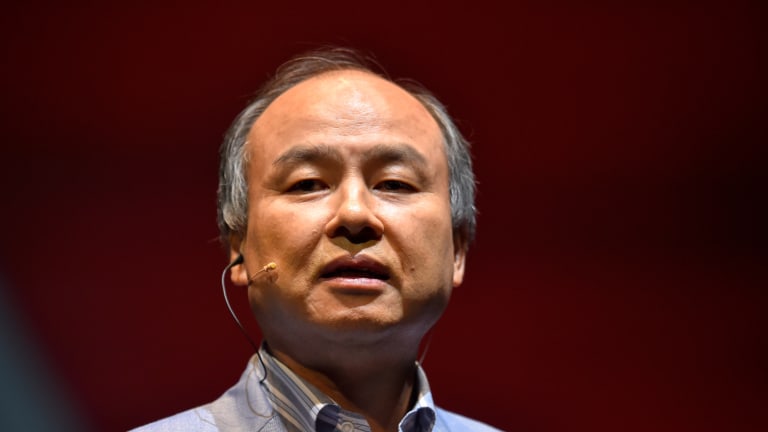 Opening Bell 9.23.19
You won't like Masa when he's mad ...
Start your day with the Opening Bell powered by The Water Coolest. The Water Coolest is the preferred bathroom stall reading material of finance professionals. Sign up for the free daily newsletter.
THE WINDS OF CHANGE
We Co. CEO Adam Neumann has a case of the Mondays. A group of directors at the firm are going full-blown coup on his candy ass in an effort to oust him. Rumor has it that a board meeting is on the calendar and the topic of discussion with be pushing Neumann into a nonexecutive board role with the company. 
Show your faces 
So, who wants to cancel Neumann? Let's start with SoftBank. According to reports, a group of officials connected to the WeWork investors is calling for Neumann's well-groomed head. Among those SoftBankers looking for change is SoftBank CEO Masayoshi Son himself.
Son is allegedly the ringleader of the coup, and while he once supported Neumann in the form of a hefty investment that brought WeWork's implied valuation to $47B, it appears that Masa is looking to keep the company private to avoid a massive write-down. 
Studying playbooks  
It's likely that any kind of revolt will mirror Benchmark Capital's removal of Uber CEO Travis Kalanick before Uber IPOed. It's worth noting that SoftBank invested a 15% stake in Uber after the move and could be preparing a similar gameplan.
Those looking to push Neumann out will need to be careful, however, as Neumann still has some friends on the board who aren't tied to Son and SoftBank. Plus the aspiring "President of the World" also holds the number of shares required to fire the entire board if push comes to shove. 
The bottom line ...
If all goes according to plan, SoftBank will have its way and WeWork won't be going public anytime soon. Keep in mind that WeWork still desperately needs SoftBank's support to keep the ship afloat. Either that or Neumann goes scorched earth and fires everybody. There's nothing to do now, but grab your popcorn and enjoy the show. 
Some WeWork Board Members Seek to Remove Adam Neumann as CEO  [WSJ]
IN OTHER NEWS
- Rogue trader does what we all wish we could do at our job [FT]
- Shocker! No one likes FitBit [CNBC]
- Walmart wants you to smoke cigarettes like a real man [WSJ]