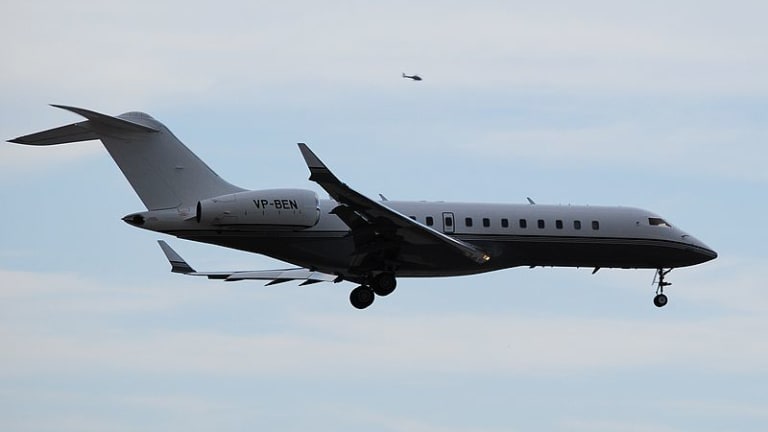 Opening Bell 9.24.19
This is basically the plot line to 'The Terminal 2' ...
Start your day with the Opening Bell powered by The Water Coolest. The Water Coolest is the preferred bathroom stall reading material of finance professionals. Sign up for the free daily newsletter.
AN IDIOT ABROAD
Don't you just wish that you could stay on vacation forever? That you'd never have to go back to work after a holiday? Well, here at Thomas Cook, we can help you achieve that dream.
Let's recap ...
Thomas Cook, the world's oldest tour operator, has been incorporated for 178 years. That is until yesterday when it filed for bankruptcy. The UK based company books vacations, flights, and tour packages for customers … which sounds great, until you're stuck in Kathmandu begging a local to let you sleep with the goats because your tour company has gone under.
TC was in talks with its largest shareholder Fosun Touring, for a $1.1B bailout package in exchange for control of Thomas' touring biz and a minor stake in its airline. But in the eleventh hour, Cook said it needed $200M more to complete the deal, and Fosun walked. 
Then all hell broke loose
Up to 150k tourists are currently stranded around the world, leaving the UK Government in the midst of its largest repatriation effort in peacetime history, deploying an estimated 1k planes to 18 countries over the next two weeks. 
The government will also cover the expenses of those stranded. Cost estimates hover around $75M for the rescue mission, which is about half as much as Thomas Cook requested as a bailout from the UK gov. As you can probably guess, the UK went all "hard pass" on a cash injection.
If this is the final goodbye for Thomas Cook, roughly 21k people will be hitting the unemployment line, with 9k of those in the UK. 
The bottom line ...
While Thomas Cook's crippling debt (2B pounds) was the final nail in the coffin, the company was a victim of a decades-long shift in the travel business. Travel companies are going the way of Blockbuster. Budget airlines and online booking platforms (looking at you, Trivago guy) all played their part in the downfall of the 178-year-old company.
U.K. Launches Massive Tourist Airlift After Thomas Cook Collapse [Bloomberg]
IN OTHER NEWS
- You almost kinda feel bad for Juul at this point [WSJ]
- Facebook bought a mind control startup because of course, it did [CNBC]