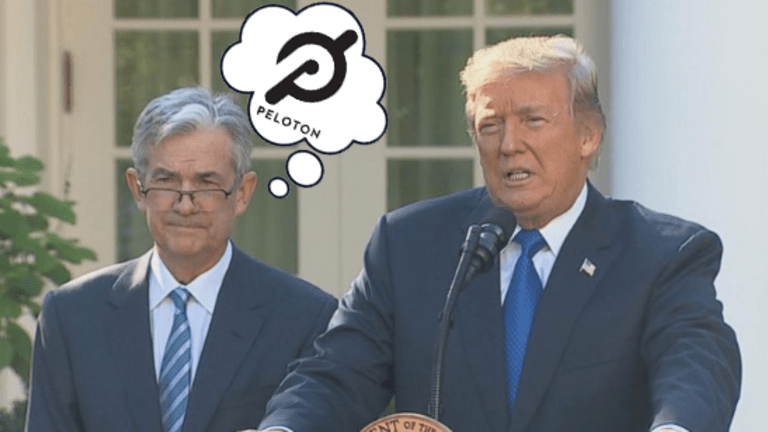 Opening Bell 9.27.19
Peloton is the Juicero of exercise equipment ...
Start your day with the Opening Bell powered by The Water Coolest. The Water Coolest is the preferred bathroom stall reading material of finance professionals. Sign up for the free daily newsletter.
IPOMFG
Suck it upper-middle-class white people … or what Peloton refers to as "core demographic." Peloton, the bougie stationary bike maker, IPO-ed yesterday. And it did not go well. 
Cue the bloodbath
Shares priced above the expected range at $29 on Wednesday. So far, so good. But Peloton opened at $27 ($2 below expectations for those keeping track at home), and it was all downhill from there. 
The newly minted shares fell 11% on the day. That makes it the third-worst trading debut in a decade for US companies that have raised at least three commas. New personal record!
Still, the company managed to raise $1.6B at a $7.2B valuation. 
What went wrong?
It isn't entirely surprising considering the "success" of its unicorn peers that also burn money like Heath Ledger as the Joker. I see you, Uber, Lyft, Chewy, and SmileDirectlub.
The "connected fitness company" (pretty sure that's made up) managed to lose $196M on $915M in revenue during the 12 months ended June 30. So, a lot. Skeptics also fear that Peloton's growth at all costs strategy could face headwinds outside of the US. Plus investors can't decide whether the company is a fitness platform or hardware company.
The bottom line ...
PTON's CFO said it best yesterday "there's always been different periods of time when people focus on growth and when people focus on profitability." Welp, Jill, it looks like the tribe has spoken and they're saying "show me the money."
Peloton Deepens IPO Slump With 11% Tumble in Trading Debut  [Bloomberg]
IN OTHER NEWS
- Great, now where is Adam Neumann going to smoke his weed? [BI]
- "Email leak" is the new Tweet for Elon [CNBC]