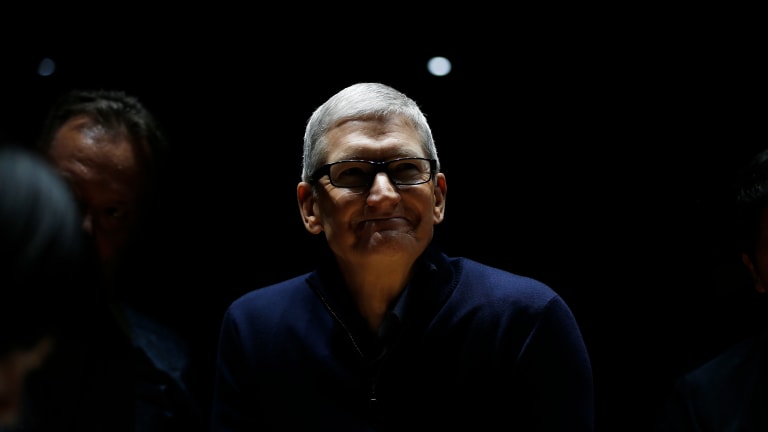 Opening Bell 9.3.19
"What would you say ya do here?"
Start your day with the Opening Bell powered by The Water Coolest. The Water Coolest is the preferred bathroom stall reading material of finance professionals. Sign up for the free daily newsletter.
ATHACK
Editor's note: Viewer discretion is advised. The following post may harm the feelings of elitist iPhone owners. Just know that Blackberry never had this problem. 
Now, let's get on with the show ...
Security researchers at Google discovered a flaw that had affected hundreds of thousands of iPhones over the past two years. 
The threat gave hackers the ability to capture iPhone user's text messages, photos, and device locations … and you thought you'd never have to hear about those 3 AM d*ck pics again. 
So how does this happen?
If a user visited any of the hacked websites, the server would attack the iPhone and, if successful, install a monitoring implant. This infected thousands of visitors a week over its two-year span. According to TechCrunch, this act was allegedly a Chinese government-backed effort, targeting Uyghur Muslims as a way to crack down on the minority Muslim population in the country. 
But if Google is doing Apple's cybersecurity department's job for them, then what're the guys at Apple doing? … next question, please. 
Google alerted Apple about this issue on February 1st with a 7-day deadline to fix the problem. Apple responded with its iOS 12.1.4 patch 6 days later to fix the threat. In its release notes, it indicated 'an application may be able to gain elevated privileges.'
Bad timing
The timing is less than ideal for Tim Cook and the gang, as the report became public several hours after Apple announced its upcoming September 10th product launch event. No word if Apple will employ Google's team for security.
Google unearths 2-year iPhone spyware attack  [FT]
IN OTHER NEWS
- New tariffs, who dis? [CNBC]
- @Jack's twitter account went all "Tay" (spoiler: Microsoft's bigoted AI chatbot) on Friday [WSJ]
- Kendall Jenner is being sued for her part in Fyre Festival and all is right in the world [WSJ]