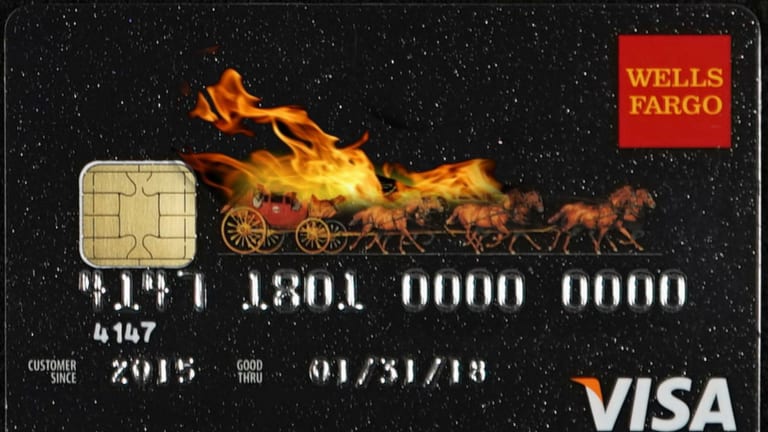 Opening Bell 9.30.19
What kinda dirt did Wells have on Charlie?
Start your day with the Opening Bell powered by The Water Coolest. The Water Coolest is the preferred bathroom stall reading material of finance professionals. Sign up for the free daily newsletter.
ALL'S WELLS THAT ENDS WELL
"Please don't be a white guy with Wall Street experience." - Wells Fargo investors 
"Introducing our new CEO, this white guy from Wall Street. And did we mention he has literally no retail banking experience?" - Wells Fargo
That's right, after months of speculation, rumors that multiple women were in the running and eventually settling for interim CEO Alan Parker,  Charles Scharf, the current Chief Exec of Bank of New York is taking his talents to Charlotte.
Who is this Charlie?
First and foremost, he's a Jamie Dimon henchman. Need I say more? The two snapped necks and cashed checks at Commercial Credit in the 80s. So you know he's seen some sh*t. 
His resume also includes CEO of Visa, a Microsoft board member, and, of course, more than two years as CEO of BONY.
Why, Charlie, why?
Well, for one thing, WF is still the 4th largest bank in the US. Plus, Alan Parker has managed to right the ship (with the help of some government intervention) that Tim Sloan drove directly into an iceberg.
Oh, and the money isn't terrible. Scharf's base salary will be $2.5M, exactly what Sloan was being paid before he "retired."
The bottom line ...
Shares of Wells rose nearly 4% on the news. But Scharf doesn't exactly bring a stellar track record to the beaten-down bank. You see, from July 2017 when Scharf took over, BONY's stock fell 10.94%. Wells' stock lost 11.13% over the same time period.
Still, analysts believe it will be a move in the right direction, because, you know, it couldn't get any worse.
Scandal-plagued Wells Fargo names BNY Mellon's Charles Scharf as CEO [CNBC]
IN OTHER NEWS
- Elon Musk wants to put people in space next year. What could possibly go wrong? [CNBC]
- DirecTV doesn't care how much you like RedZone [WSJ]
- DJT will allow Chinese companies to list in the US ... for now [Bloomberg]