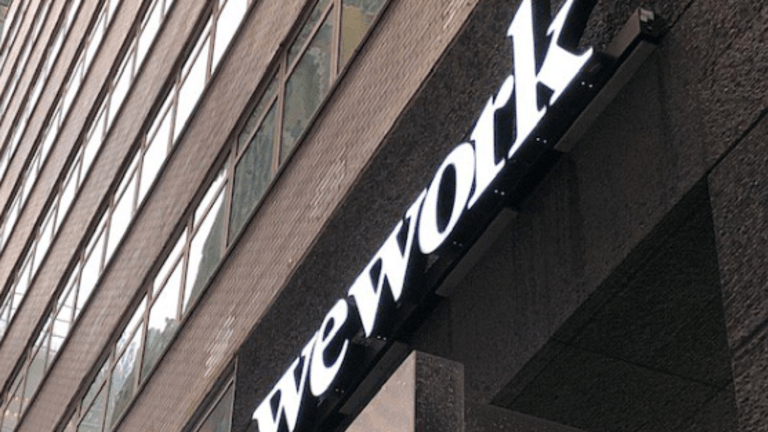 Opening Bell 9.5.19
Adam Neumann was the guy your parents warned you about growing up ...
Start your day with the Opening Bell powered by The Water Coolest. The Water Coolest is the preferred bathroom stall reading material of finance professionals. Sign up for the free daily newsletter.
WE OUT HERE
WeWork is planning an IPO later this year, but first, the company is cleaning the skeletons out of its closet in order to ensure it doesn't fall flat on its face like Uber and Lyft. RIP in peace.
In a half-hearted attempt to appease potential investors, CEO Adam Neumann is returning $5.9M of stock issued by WeWork's parent, The We Company, which the company granted its founder for trademarking "We." Let that sink in for a second ...
Neumann and co-founder Miguel McKelvey started We Holdings LLC as an investment vehicle and initially trademarked the term "We" through the company. For their novel idea and heroic effort, the co-founders were granted stock when the company made the decision to rebrand earlier this year. A decision they helped drive ...
The latest hiccup rehashes concerns that the company and its less than scrupulous founder take corporate governance about as seriously as Deutsche Bank employees take promises of bonuses. Red flags have already been raised related to favorable loans provided to Neumann and other execs as well as the CEO's ownership of space leased to WeWork. 
Can't spell women without 'we'
We's PR department had its hands full this week. According to those close to the company, WeWork is hiring its first female board member, Frances Frei. The Professor of Technology at Harvard Business School is a well-deserving candidate, though some feel the move is being made for the wrong reasons.
WeWork CEO returns $5.9 million the company paid him for 'We' trademark [CNBC]
IN OTHER NEWS
- It's like deja vu all over again in London [Vox]
- As many as 12 partners are heading for the exits at the new, cooler Goldman Sachs [WSJ]
- Email, FTW ... Slack shares fell despite an earnings beat [CNBC]