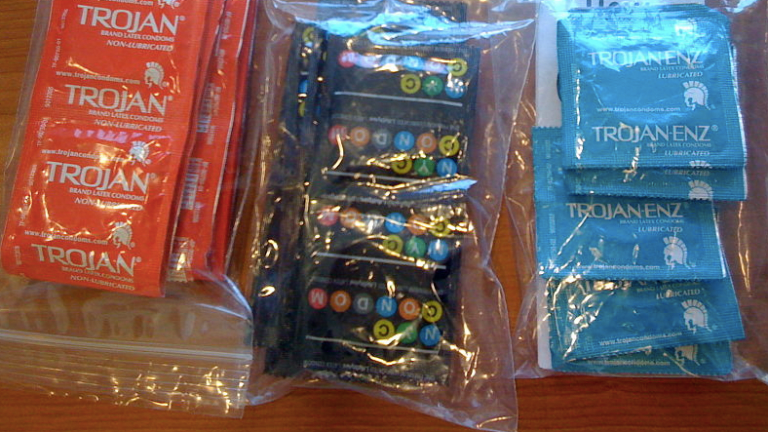 Opening Bell 9.6.19
Move over Netflix and chill, it's time to Facebook and f*ck ...
Start your day with the Opening Bell powered by The Water Coolest. The Water Coolest is the preferred bathroom stall reading material of finance professionals. Sign up for the free daily newsletter.
FACEBOOK HAS ENTERED THE CHAT
Move over Netflix and chill, it's time to Facebook and f*ck. 
Facebook launched its not-all-that-anticipated dating feature on Thursday after announcing the service no one asked for in May 2018.
Facebook Dating (very clever name, you guys) will help users "start meaningful relationships" (read: smush) according to Zuck's minions. Potential suitors will need to opt-in and create a dating profile.
Once users pick their best-looking photos and craft witty taglines, they'll get suggestions from a pool of friends of friends or people outside of their friend circle entirely. Who won't be suggested? A user's Facebook friends. Wait, what?
After a Facebook Dater has done a reasonable amount of creeping/established that said suitor is not an ax murderer they'll be able to message the future mother/father of their illegitimate child but won't be allowed to send photos, links, payments or videos in messages. Read: no hookers allowed.
"Seems lame ..."
Well, that's not all, casanova. 
Although there won't be any swiping or matching a la Tinder on FB Dating, Zuck has one more trick up his sleeve. The Secret Crush feature will allow users to choose 9 Facebook or Instagram friends who they hope are DTF. If the feeling is mutual and an admirer makes his/her crushes shortlist, the two will be alerted. For now, this is the only way a user can "Date" friends.
What does it mean for the company?
Facebook certainly isn't looking to print internet money via its latest venture ... at least directly. It's got ads for that. Like many of its features (we see you, Farmville), the 'book is looking to keep users on the platform for longer thus serving more ads.
But the news did directly impact at least one company. Shares of Match, the owner Tinder and Match.com, fell nearly 5% on news that a company with close to 2.5B monthly active users entered the chat.
Facebook's dating feature launches in the US, sending Match shares down 4.5% [CNBC]
IN OTHER NEWS
- Your GM will soon come equipped with anti-lock brakes ... and Google apps [WSJ]
- WeWork is setting expectations ... low [Bloomberg]
- Senile old man, Ray Dalio warns of recession ... and reminds you that 'Principles' is available wherever books are sold [Bloomberg]