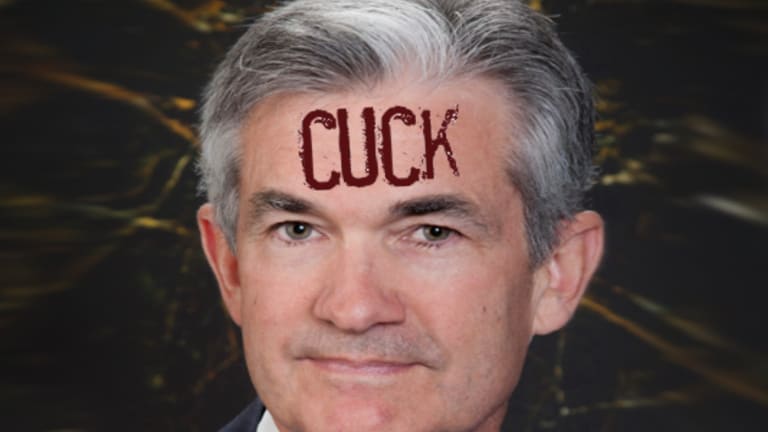 Layoff Watch '19: Jay Powell Is A Cuck, So 600 People Are Going To Stop Talking To Chuck
These low interest rates are having an impact over at Schwab HR.
Have you heard that whole debate about whether or not we're in a recession? Well, if you're in the camp that thinks everything is hunky-dory, you probably shouldn't Talk to Chuck™ right now:

Charles Schwab is laying off 600 workers in response to a slowing economy and pressure from slumping interest rates, the company said.

The cuts represent about 3% of the bank's workforce and comes across all sectors amid an effort to streamline expenses as net interest revenue comes under pressure.
 And the cuts at Schwab will be very...democratic:
"This Spring, we initiated a process to review our expense base to ensure we remain well-positioned to serve clients while navigating an increasingly challenging economic environment," the company said in a statement. "As part of that process, we have decided to eliminate approximately 600 positions across the firm. Impacted positions span all staffing grades, as well as organizations and locations across the company."
This is like seeing a WASPy canary lying dead in the mouth of a coal mine:
Net interest revenue is a large income driver for Schwab, whose shares have badly underperformed the market this year. The stock is up just 1.2% in 2019 compared to the 16.5% gain for the SPDR S&P Bank ETF.

Other big banks also are getting pressured. Officials from Citigroup and Wells Fargo said at an industry conference this week that they expect lower interest income as well, citing the growth slowdown as well as the Fed cuts.
So, in summation, the economy is fine but literally Charles Schwab is laying people off by the hundreds because it also really isn't.
Schwab is laying off 600 employees amid hit from the Fed's interest rate cuts [CNBC]