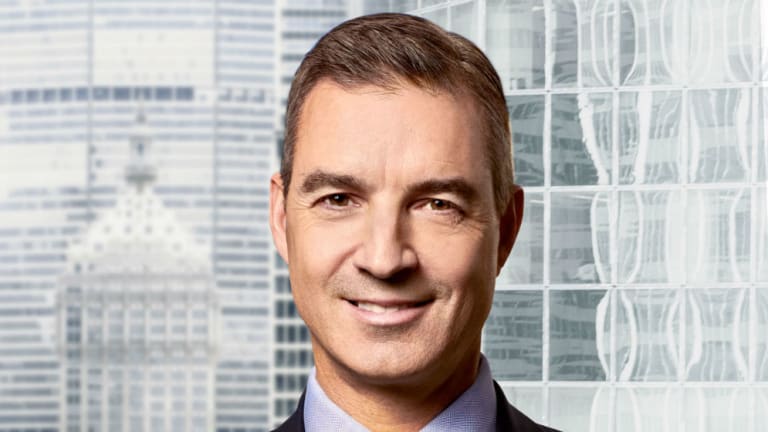 Dan Loeb's Sony Break-Up Sequel No More Successful Than The Original
Will Danny be back to make it a trilogy?
A few years back, Third Point's Dan Loeb put out what he thought was a barn-burner of a script, in which a literally white knight (himself) would save a Japanese conglomerate from itself, specifically by taking on its evil entertainment division, which had committed the unpardonable sin of releasing two bad movies, and thus needed to be cut adrift. It received less-than-glowing reviews.
Coming off a critically-acclaimed short video, however, and never one to doubt himself or give up on a thing he loves, Loeb reworked things. In his new telling of the Sony tale, it's the previously-maligned entertainment division that's the hero, valiantly fighting to keep the ship afloat while the semiconductor and financial services businesses lay around waiting for the waters to overtake it.
Sony CEO Kenichiro Yoshida has spent months poring over the thing, even brought in experts to help his review. Alas, it was all to make Danny feel loved, because the script? Yea, it's anything but.
Sony said in the letter that the sensing technology was critical to serving creators of entertainment content such as games, music and movies. It said its edge in image sensors drew on its expertise in making cameras, PlayStation videogame machines and other products….

Sony also rejected Third Point's suggestion that it sell its majority stake in a financial-services unit in Japan that includes a bank and an insurance company. Sony said the group brought in stable profits and benefited from the Sony brand name in attracting customers.

While it is common for Japanese conglomerates to reject calls for a breakup, Sony went a step further than most by bringing in outside advisers to review the idea and publishing a CEO letter with specific rebuttals to Mr. Loeb's proposals. A Sony spokesman said this showed management welcomed and valued input from investors.
Yoshida did throw Loeb a bone to ease the pain of second rejection, although he also made clear that he'd have done it with or without Loeb's advice.
Ahead of the letter, Sony sold its stake in medical-equipment maker Olympus Corp. in August, generating ¥80 billion ($740 million). Mr. Loeb had also sought this action, and Mr. Yoshida mentioned it in his letter, but the Sony spokesman said the share sale wasn't prompted by Mr. Loeb's request because the company regularly reviews its outside shareholdings.
Sony Rejects Third Point's Proposal Calling for a Company Breakup [WSJ]