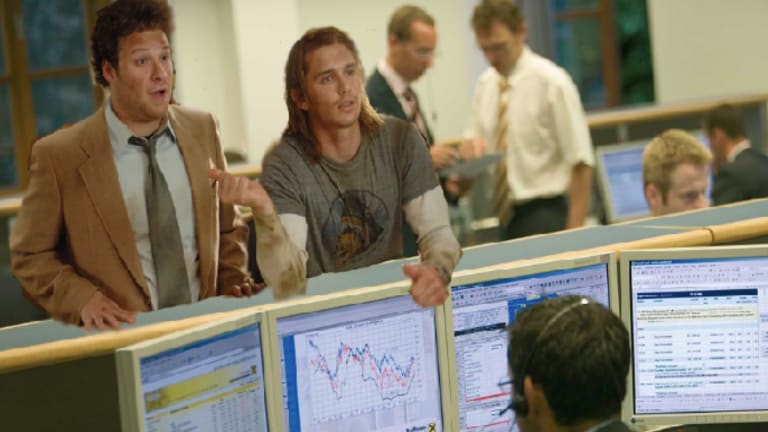 Markets Considering Possibility That Escalating Tariffs Between Two Largest Global Economies Are Indeed Bad
Rising costs on goods might be bad for consumers AND manufacturers, muses everyone.
The U.S. imposed 15% tariffs on a variety of Chinese goods on Sunday, while China imposed new charges on U.S. products from Sept. 1. It marked the latest escalation in their long-running trade war.
Well, who saw that coming? Is it bad?
U.S. factory activity unexpectedly contracted in August for the first time in three years as shrinking orders, production and hiring pushed a widely followed measure of manufacturing to its lowest level since January 2016.

The Institute for Supply Management's purchasing managers index fell to 49.1 in August, weaker than all forecasts in a Bloomberg survey of economists, data released Tuesday showed. Figures below 50 signal the manufacturing economy is generally contracting. The group's gauge of new orders dropped to a more than seven-year low, while the production index shrank to the weakest level since the end of 2015.
Sure, putting petty taxes on goods in the face of a cyclical downturn seems like a bad idea, but President Trump has taught us that bull markets are a state of mind, and that we're only in a recession if we stop believing in the MAGAgenda. Surely the markets will shake off this latest little indicator that we're fully fucking doomed by political avarice and economic logic...right?
Now imagine what that would look like if anyone in finance was actually marking anything to market. Still want to blame the Fed for literally everything?
We're in the endgame now...
Dow drops 400 points, extending losses after weak manufacturing sector report [CNBC]
U.S. Manufacturing Contracts for First Time in Three Years [Bloomberg]