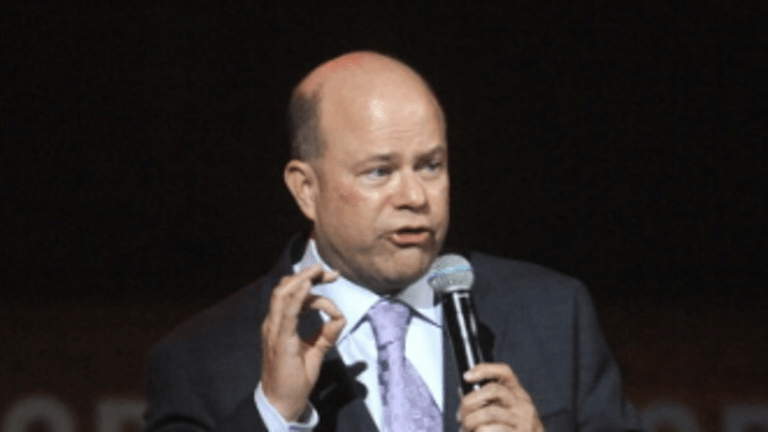 Football Knower Suggests David Tepper Might Want To Go All George Steinbrenner On The Panthers
Or, you know, just enjoy being a billionaire under that dome he's about to extract from North Carolina taxpayers.
So far, for David Tepper, being an NFL owner has mostly been about dining with Jay Powell and his old buddies, showing off how rich he is, and demanding public subsidies from not one but two states, for a new practice facility and hopefully a new stadium to replace the 23-year-old one in which his team plays. Oh, right: For all of the fun business restructuring Tepper's been doing at the helm of the Carolina Panthers, the team beneath that carapace has been playing, and not very well. They're now 8-11 in the Tepper era, facing the prospect that the much-heralded Cam Newton era might not merit much heralding, assuming it isn't already over. Does Tepper care? Who knows?
Nobody is sure what Tepper's football vision looks like…. for the better part of his 15 months at the helm, Tepper has been busy mapping out the financial and operations structure of the Panthers. From a planned relocation of the team's headquarters and practice facilities to an overhaul of the franchise's brand management and executive leadership, Tepper has been attacking what he knows best: The Panthers as a business.

Now we're going to see how he handles (or doesn't handle) the Panthers as a football team.…
Without coming right out and saying it, the author of those words has some advice for Tepper: Start throwing around some brass balls and firing people.
Sitting at 1-2 and with what appears to be a modestly difficult schedule the rest of the season, how the Panthers weather the storm (or potentially thrive) without Newton will likely weigh heavily into the equation Tepper is staring at. And whatever answers he arrives at will speak to the future of the three pillars that shape the organization: General manager, head coach and quarterback.
Or, you know, don't.
Would the hugely profitable hedge fund founder be a hands-off owner, cut from the cloth of previous Seattle Seahawks owner Paul Allen? Is his ownership of the Panthers going to be one small part of his $12 billion financial portfolio?
Cam Newton's injury sets up defining point for new Panthers owner David Tepper [Yahoo Sports]