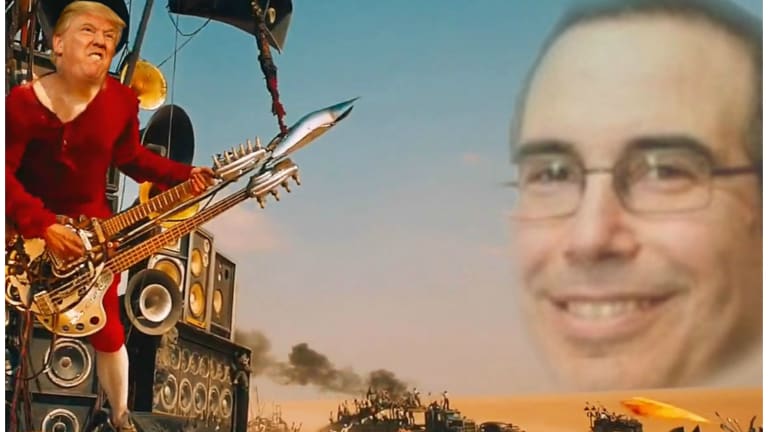 On China Trade Update, Trump Zigs While Mnuchin...Mnuchins
You guys want to see the new "Who's on first?" routine, but about the slow death of the global economy?
A little end of the day market news...
President Donald Trump was clearly surprised Monday — and asked "why?" — when Treasury Secretary Steven Mnuchin said he had asked members of China's trade delegation to cancel a scheduled farm tour in the United States.
Well, it couldn't have been that bad. After all, these are the men in charge of our American economic dominance...
"That was actually at our request they delayed that," Mnuchin said Monday. during a meeting at the United Nations with Trump, other administration officials, and Egypt's president Abdel Fattah el-Sisi. 

"They're going to reschedule that at a different time, the timing didn't work," Mnuchin said of the Chinese visit.

Trump then asked Mnuchin, "Why was that our request, just out of curiosity?"

The president asked that question with a chuckle that seemed to indicate displeasure — or unease — more than humor.

Mnuchin started to answer, "We didn't want confusion around the trade [talks]."

Trump quickly cut in, "Yeah, but I want them to buy farm products."

Mnuchin then responded, "There was no confusion, we want them to buy agriculture, they've committed to buy agriculture."
That sound you hear is China giggling, and Louise Linton feeling seen.
Trump surprised when Mnuchin says he asked China trade delegation to cancel farm tour [CNBC]