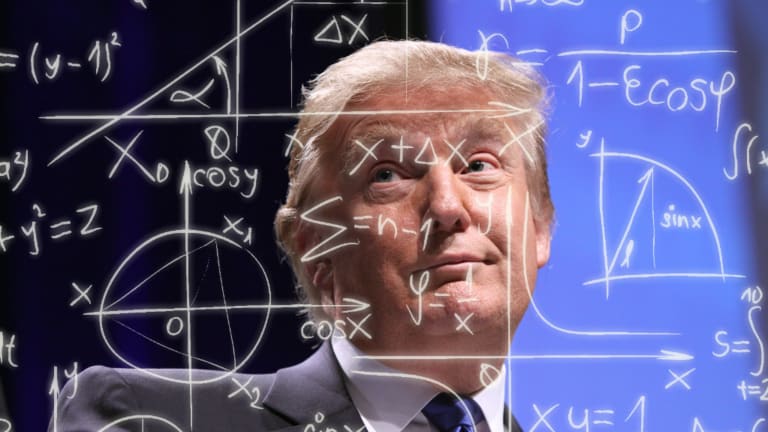 Area Man Capitulates, Market Rejoices, Takes It Back, Markets Weep
The White House is considering "an interim trade deal" with China...No it isn't.
Trump administration officials have discussed offering a limited trade agreement to China that would delay and even roll back some U.S. tariffs for the first time in exchange for Chinese commitments on intellectual property and agricultural purchases, according to five people familiar with the matter, Bloomberg News reports.
And since the current president could never have been outfoxed by a new-age Czar ruling over the world's largest consumer economy who thinks in terms of centuries and is openly leveraging Trump's psychosexual need to stay blissfully unaware of the bond market while appeasing high-frequency traders addicted to cheap money using algorithms to read headlines, there's no way this deal ends up being a long-term win for the Chinese and a short term pump for a US economy that might be healthy but has a very troubling cough. 
Right, Wall Street?
Wait, what happened there?
A senior White House official said the U.S. is "absolutely not" considering an interim trade deal with China.

Bloomberg News reported earlier Thursday the Trump administration has discussed putting together a limited trade deal that would delay and remove some China tariffs, citing five people familiar with the matter. The news had driven stocks to session highs.
You like that? Did that feel good? That shock of excitement followed by dread, followed by relief and then more dread but your heart is pounding from all that adrenaline?
You people are fucking sick and it's going to end in tears.
Trump Advisers Consider Interim China Trade Deal to Delay Tariffs [Bloomberg]