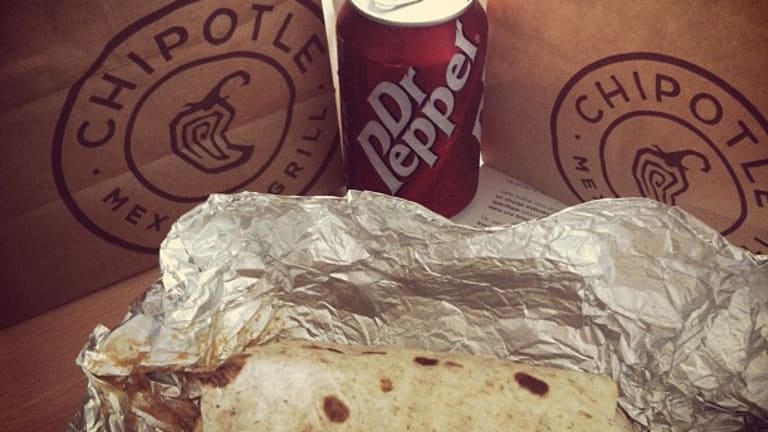 Bill Ackman Has His Revenge On Montezuma's Revenge
Instead of gastrointestinal distress, Chipotle is now producing some solid returns for the Ack-man.
The end of last week was a tough time for Bill Ackman. For the second time, a federal regulator said he was right about Herbalife, the diet-shake purveyor Ackman spent years calling the biggest pyramid-shaped fraud around. And for the second time, that regulator chose to issue a slap on the wrist rather than shut the place down, meaning its shares have gone down to $37.70, but not to zero, as Ackman promised.
Of course, that's all pretty meaningless to Ackman now, since he abandoned his quest a year-and-a-half ago at a loss of $1 billion, but it must have been pretty galling all the same. Luckily, this being the Ackmanaissance, he had consolations to turn to. Like Chipotle, another stock with which he had gone through some pretty down, literally stomach-churning times, albeit on the long side, and another during his darkest periods on which he must have thought all hope was lost. But no! After three long years, all that carne asada is paying off.
Two of the hedge fund's affiliates sold 58,400 Chipotle shares (ticker: CMG) on Sept. 26 and 27 for a total of $47.6 million, or an average of $815.49 each, according to a form Pershing Square filed with the Securities and Exchange Commission…. Chipotle stock's surge has been accelerating. Shares gained 50% in 2018 and through Monday's close they sport a gain of 94.6% so far in 2019.
Chipotle Stock Is Surging, and Pershing Square Is Selling Millions of Dollars of Shares [Barron's]
Herbalife Settles With S.E.C., but Too Late for Hedge Fund Investor [NYT]