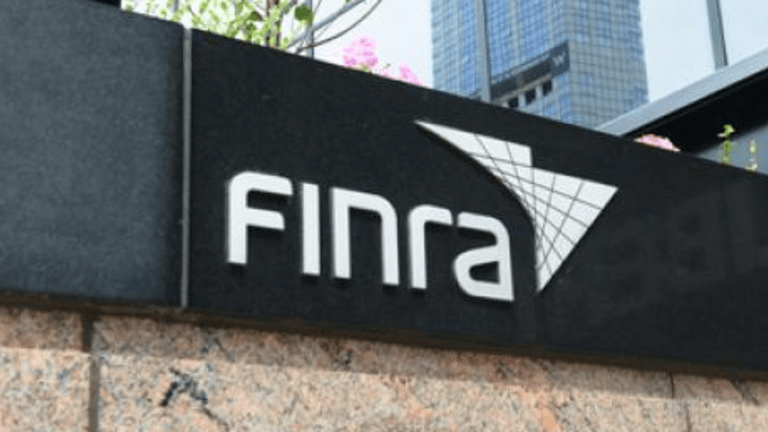 FINRA Gets Around To Banning Broker It Found Guilty Of Ripping Of Client/Adulterous Lover Three-And-A-Half Years Ago
Ami Forte will have to find other ways of getting into elderly rich guys' pants.
The wheels of FINRA justice turn slowly, if at all. And so it is that we get to relive the story of Ami Forte.
For those without perfect recall, Forte was the high-flying Morgan Stanley broker who for a dozen years was banging one of her clients. This client, Home Shopping Network co-founder Roy Speer, just happened to also be the source of most of the assets Forte managed, and the affair and business relationship continued well into his dotage. None of this was against either Morgan Stanley's or FINRA's rules, of course. The alleged churning of Speer's account as he descended deeper into Alzheimer's disease to generate $40 million in fees? That is another story, and Morgan Stanley, Forte and a colleague were all adjudged guilty of elder exploitation, breach of fiduciary duty, fraud, unauthorized trading and unjust enrichment by a FINRA panel in May 2016.
Seems pretty bad. But FINRA is nothing if not deliberate, and so it has only now got around to actually dealing with Forte. And for a regulator famed for going easy on crimes of the heart, it has thrown the book at her.
Ami Forte — who was ranked as Barron's top female financial adviser from 2010 to 2012, reportedly with $2 billion in assets — was barred from ever managing money again after it was found she had made $9 million in bogus fees during a years-long affair with her now-dead lover, HSN co-founder Roy Speer, according to a financial watchdog…. "Churning the account of an elderly customer who suffered from severe cognitive impairment is an egregious violation of the high ethical standards to which Finra holds all associated persons," said Jessica Hopper, acting head of Finra's enforcement department.
Hahahaha good one. Anyway, Forte isn't too bothered about it. If she's not allowed to actively trade the accounts of declining client-lovers, well, that's not a business he wants to be in. But she would like those millions in deferred compensation she lost when Morgan Stanley fired her, and also to keep that beach house she says Speer gave her.
"She has no intention of getting back into the industry and there's no real point to her contesting this thing," Robert Pearls, her lawyer, told The Post….

Forte is suing Morgan Stanley for wrongful termination and claims that she was not responsible for the trading in Speer's account…. Speer's widow is also suing her over a property in the Cayman Islands that she claims Forte had wrongfully transferred to a trust she controlled. Forte denies she did anything wrong.
Star broker banned for stealing millions from aging lover [N.Y. Post]