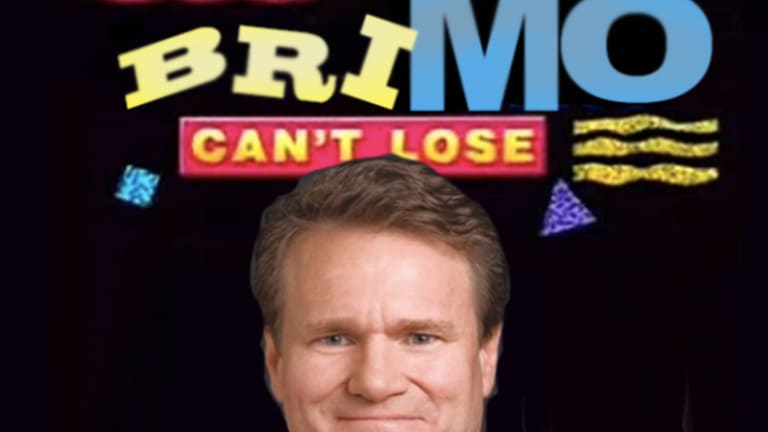 It's Brian Moynihan's World, We're All Just Basking In His Sunshine
The former Eeyore of Wall Street is now a compulsive winner making life more interesting for Jamie Dimon.
It was a weird quarter for the financial services sector, you guys.
No one can agree if we're in the best of times or the beginning of the worst of times, traders are a hunted species now fighting back for their existence, we all learned that the IPO market meant to save us is really just scam brought about by millennial wizards who made us forget that profits are a thing. Some stocks got hit, some squeaked by with a narrow beat on estimates and almost everyone is just ready to move on to find some certainty one way or the other.
Except for one major exception:
Bank of America beat analysts' estimates for third-quarter profit and revenue as its consumer and advisory businesses offset a slump in trading.

The bank said Wednesday that net income excluding an impairment charge rose 4% to $7.5 billion, or an adjusted 75 cents a share. When including the $2.1 billion charge tied to the end of a partnership with First Data, net income fell to 56 cents a share, exceeding the 51 cent estimate of analysts surveyed by Refinitiv.

Shares of the bank rose 3.3%. 
Brian Moynihan is a golden god.
Three of the bank's four main divisions reported gains in revenue, led by its global banking business, which posted an 8% increase to $5.2 billion on higher investment banking fees. Citing a boost from hiring more bankers in a push for middle-market deals, the bank posted a 27% increase in advisory fees to $1.5 billion, exceeding the $1.27 billion estimate. The performance was the biggest gain in investment banking revenue reported so far of any major Wall Street firm. 
BofA also had some nice growth numbers in consumer banking and wealth management, and the bank's bonzai-ed trading operation shrunk at the speed that was expected. In short, the most existentially pained man in global finance kicked some serious ass, and he is once again crowing about how great he is at this banking bullshit:
In a moderately growing economy, we focused on driving those things that are controllable," CEO Brian Moynihan said in the earnings release. "We made continued strong investments in our capabilities to serve customers, more relationship management teammates, more and refurbished branches and offices, and more digital capabilities, all while core expenses are flat."
So, yeah - wow - someone is definitely feeling himself a little bit today. But we get it, BriMo can be this loud and braggy when he manages a quarter like this. Kudos, big guy.
Bank of America shares rise after lender posts better-than-expected profit on retail operations [NYPost]