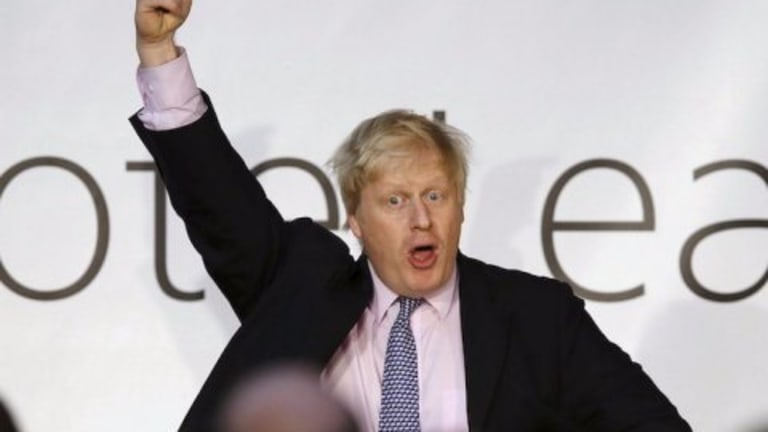 Boris Johnson Accomplishes The Impossible
Not just cutting a Brexit deal: Cutting a Brexit deal worse than the first on his own pre-Prime Ministerial terms.
Much as the first time, we report with astonishment: We have a Brexit deal.
This new Brexit deal is materially worse in just about every way than the old Brexit deal the authors of the new so gleefully rejected, except in the ways that it is exactly the same, which is to say most of the ways. It will be very much worse for business, which is the sort of thing that might have once given the party of business and sound judgment pause, but no longer does. It replaces the hated backstop—which potentially locked the U.K. into an eternal and inescapable customs union with the EU in the name of preventing a return to violence and bloodshed in Northern Ireland with a potentially eternal and inescapable customs union between Northern Ireland and the EU, requiring an even more dysfunctional legislature than the British Parliament—the Northern Ireland Assembly, which has not been dysfunctional exactly but totally non-functioning for the last two-plus years and seven of its first 20 years, on account of a divide even more bitter and intractable than that between Brexiteers and Remainers. This, again, is the sort of thing that might have once been uncomfortable for the Conservative and Unionist Party, but (a) they are no longer calling it a backstop and (b) the lunatics have traded the safe self-righteousness of opposition to their own government to running said government, albeit with nothing like a majority and now without even the support of the bigoted Fascists in Northern Ireland who had previously kept them in power, and thus must own whatever failure that comes. Unless Boris Johnson is able to escape that responsibility, as he has escaped any and all responsibility throughout his life.
And yet! And yet, the damned thing might well yet pass, at least according to the even worse prime minister who got them into this stupid mess in the first place, and that prospect of replacing a guaranteed disaster with a more gentle fade into irrelevance and poverty has people positively giddy. For a little while, at least.
Investor sentiment in the U.S. and Europe also got a boost after U.K. and European Union negotiators agreed to new terms for a Brexit deal…. In Europe, assets ranging from the British pound and the euro to European stocks initially surged on the draft Brexit deal. But most of those assets gave up their gains following signs the deal will face some opposition in the U.K. Parliament.
Tomorrow should be fun!
Stocks Climb on Strong Earnings, Brexit Deal [WSJ]
U.K., E.U. Agree on Draft Brexit Deal, Paving Way for Key Vote [WSJ]
British businesses say new Brexit deal worse than May's agreement [Guardian]
How much of Johnson's 'great new deal' is actually new? [Guardian]
Unionists in Northern Ireland Feel Betrayed by Brexit Deal [NYT]
Boris Johnson's Brexit deal faces narrow defeat on Saturday, analysts warn [CNBC]