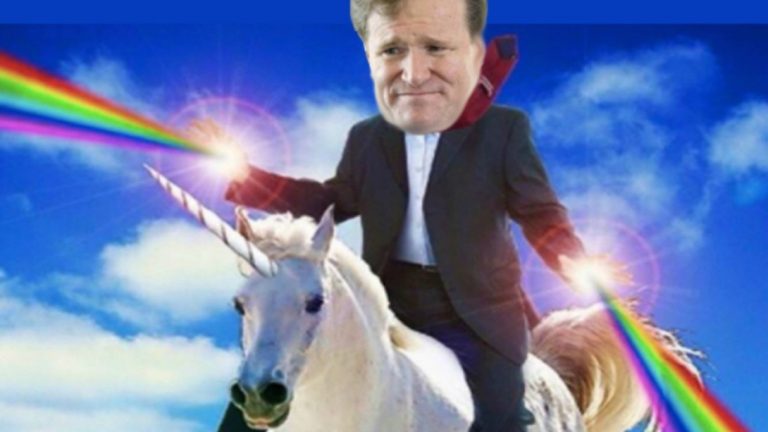 Peer-Pressured Brian Moynihan Using High-Rolling Merrill Clients To Pretend To Experiment With No-Fee Trading
BriMo gets which way the wind is blowing.
Once JPMorgan opened the floodgates last year, all the cool online brokerages [and Schwab] followed suit, so now the other big banks are slowly confronting the inevitable reality that no-commission trading is the way of the future. The only question was which titan of finance would capitulate first.
And wouldn't you know it?...
Bank of America said Monday that any customer of its retail banking loyalty program will now get unlimited free trades for stocks, ETFs and options. Previously, retail customers with at least $20,000 in balances got 10 or more free trades, depending on what tier a user qualified for.

The free trades, through the bank's Merrill Edge online service, are part of a host of perks that members earn by bringing more of their dollars to the bank. The lender probably isn't giving up much in fee revenue with the move: it estimated that 87% of trades from its loyalty group members were already free.
So, game on! BofA is now doing what JPM did back in August, meaning that Wells Fargo and Citi are now going to have to consider making similar announcements letting everyone know that they also will do incrementally more free trading for clients that already get most of theirs trading one for free.
Bank of America also took the cost of online trades to $2.95 from $6.95 for users of its Merrill Edge service who aren't in its loyalty program.
"Wow"! It's a jungle out there.
Bank of America joins brokerage wars with unlimited free trades for preferred members [CNBC]