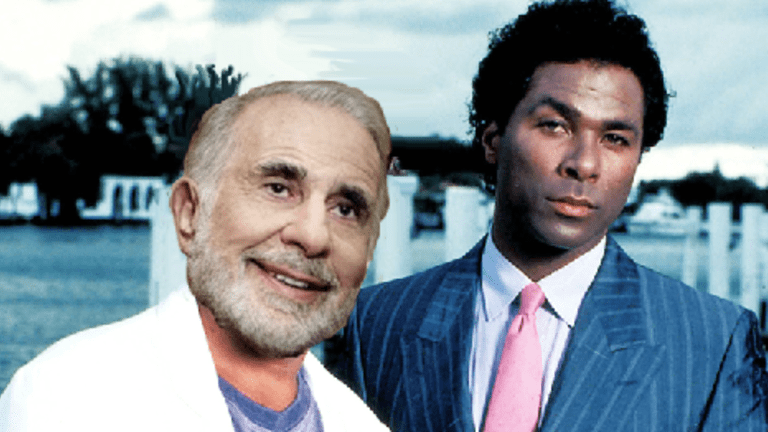 Carl Icahn Won't Play Chess With His Son Anymore, But May Let Him Manage Money Again
With Dad's approval, of course, until six or seven years after he's dead.
Here's a heartwarming paternal anecdote about one Carl C. Icahn: For years, although he prefers poker, the legendary investor set aside Sundays to play some (for him) rather low-stakes games of chess with his son, Brett. Last year, he stopped. You can guess why.
The two for years played Sunday-evening matches, but they stopped about a year ago after Brett consistently won, at times costing his father as much as $20,000 in lost wagers.
In spite of that arguably less-than-admirable bit of parenting, it must be said that Icahn has a soft spot for his 40-year-old boy. After all, he's probably never admitted to being wrong as often as to Brett, an unpleasant task undoubtedly made much easier by all of the billions Brett has earned for his old man.
Indeed, Icahn seems ready to accept even more of his son's wisdom. The plan to move everyone and everything to Miami and work from the beach was, after all, originally Brett's—one that Icahn ruthlessly shot down five years ago—even if Dad is making hipster-sounding noises about how New York isn't what it used to be. And while, as we'll see, he still drives a hard bargain with his less-activist-inclined child, he's also ready to start handing over the family business, at some unspecified time in the distant future, of course.
Mr. Icahn says Brett is the "leading candidate" to take over the firm—once Mr. Icahn is ready to let go, which he doesn't seem to be just yet. "I'm not going to give up making the real decisions," Mr. Icahn says. "I'm still in charge, but he'd get a piece of the action…." For over a year on and off, father and son have been negotiating an arrangement that has already stretched to a roughly 90-page contract….

At the new fund, Brett will be required to put a small percentage of his own money into each investment and is contemplating buying $25 million worth of Icahn Enterprises shares. His father will likely have the final say over investments under the arrangement.
Carl Icahn Is Nearing Another Landmark Deal. This Time It's With His Son. [WSJ]