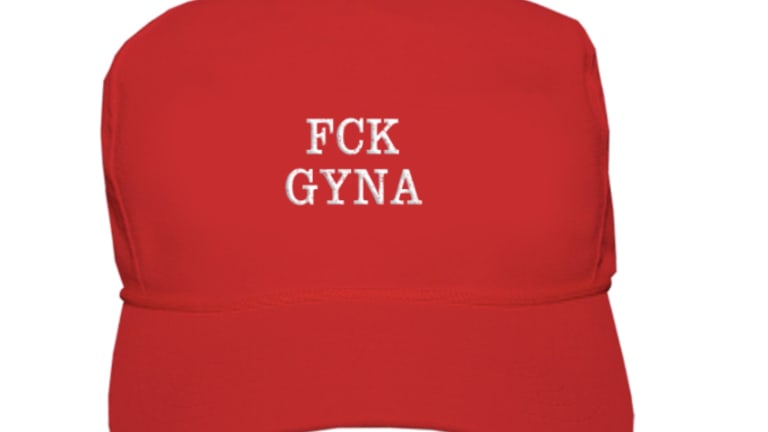 China Tells White House "Nice Stock Market You Got There, Would Be A Shame If You Got Mouthy And Something Were To Happen To It"
The Xi Gang is unsubtly telling Team Trump to play along with Beijing if it wants to keep the markets sanguine on a trade deal.
Since the death of basic logic and fundamental economic theory sometime last year, US markets have come to rely almost entirely on tweets about the totally unrealistic possibility that the US and China will come to a trade agreement.
That reality has made it very difficult for the current White House to find real leverage with China, since Beijing doesn't have to deal with an independent central bank, a stock market that moves by itself or a Congress that can call for the impeachment of the chief executive. Essentially, China has found itself holding almost all the cards in recent weeks, which makes it difficult for Trump to talk tough and keep his beloved Dow Jones Industrial Average from plummeting even more into the red. 
This is especially true now that China is acting a little resistant to criticism for its bold human rights abuses in Hong Kohn and Xinjiang:
Chinese Ministry of Commerce said Tuesday it "strongly urges" the U.S. to stay clear from the country's domestic issue, after the White House blacklisted a slew of Chinese companies due to alleged human rights violations against Muslim minorities in China's far-western region of Xinjiang.

"We strongly urge the U.S. to immediately stop making irresponsible remarks on the issue of Xinjiang, stop interfering with the wrong actions of China's internal affairs, and remove relevant Chinese entities from the list of entities as soon as possible," a spokesperson from the Ministry of Commerce said on Tuesday in a statement. 

"China will also take all necessary measures to resolutely safeguard China's own interests," the spokesperson said. 
To translate from China's diplomatically vague editorial style: Tell the NBA to shut the fuck up about our crackdowns on Muslims and students or we will launch dozens of of bad, all-caps ZeroHedge tweets, thus laying waste to your precious equities market."
China is now done pretending not to be fully aware that Trump needs a deal way worse and way, way sooner than it does. While the unhinged manchild in the Oval Office fights an impeachment inquiry, reignites ISIS in Syria and texts Rudy Giuliani "You up?" the markets are taking note that China is not acting very frightened of the Trump's empty threats and that private sector businesses are starting to act more afraid of The Great Hall of the People than The White House.
We're not saying that China is now fully in control of this situation and by extension the US economy, but we are saying that the only American institution that seems willing to fight Beijing is literally "South Park."
China 'strongly urges' US to remove sanctions and stop accusing it of human rights violations [CNBC]
China 'strongly urges' US to remove sanctions and stop accusing it of human rights violations [CNBC]