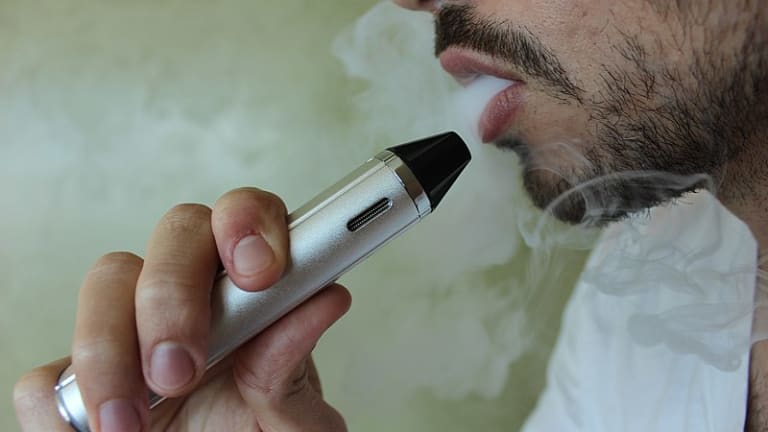 Hedge Fund Suspects Vape Stock Worth Less Now Than Before All Of The Deaths
Darsana Capital Partners is gonna guess maybe about a third less? Whaddya think?
In addition to the millions of lame idiots furtively inhaling fruit-flavored chemicals they clearly did not know enough about, all of the sick and dead vapers has been a real drag on the hedge funds that made a mint on arguably the stupidest trend with the most obvious endgame in history. The former are bummed because they can't get their nicotine fixes in coffee or cereal or bubblegum flavors anymore, and also maybe because they're gonna die from it without even looking cool like a smoker, and the latter are bummed because the former can't buy those very lucrative flavored vape juices anymore, and also in the long run because if they all die, their stock will be worth less. At least one of those hedge funds is owning up to the new reality, albeit only to a certain extent.
Hedge fund Darsana Capital Partners recently wrote down its investment in Juul Labs Inc. by more than a third and now holds it at a price that values the e-cigarette company at $24 billion, said people familiar with the matter….

They include a proposed federal ban on vape flavors that make up 80% of Juul's domestic sales amid continued growth in youth vaping, a decision by Walmart Inc. to stop selling all e-cigarettes in its U.S. stores, and investigations by the Federal Trade Commission, the Food and Drug Administration and several state attorneys general into Juul's marketing.
Frankly, the math seems off, but since Juul will now quite assuredly never go public, we might never know by how much. Plus, don't feel too bad for Darsana: It's Juul stake may one day be worthless, but the now-hilariously-optimistic $150 per share Juul paid out in December will not be.
A $150-a-share dividend paid out to investors in December as part of the Altria deal means many investors are still up overall, even at a $24 billion valuation for Juul. That includes Darsana, said people familiar with the matter…. It contributed more than half the returns of Darsana, which posted an 11.9% gain last year, said people familiar with the matter. Darsana also has a special-purpose vehicle dedicated to Juul.
Hedge Fund Darsana Slashes Juul's Valuation by More Than a Third [WSJ]